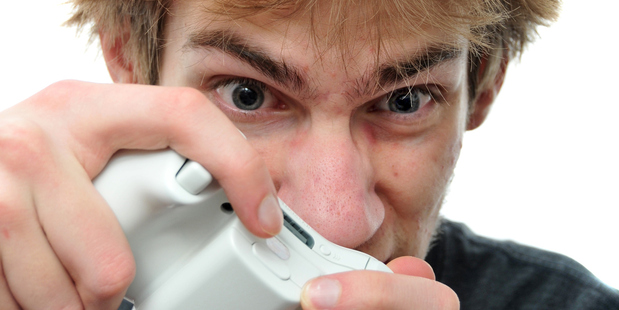 Synthetic cannabis may have been taken off the market, freeing parents from worrying about neighbourhood shops selling addictive drugs.
But for many parents of "tweens" and early teens, the biggest threat to family harmony is elsewhere - in the dozens of media including games, apps and social platforms that keep their children glued to screens of all sizes.
That view of digital games is irrational and cliched. But for many parents, the addictive behaviour of their kids on Xbox or PlayStation is just plain exasperating.
Parents have been infuriated by their kids' media consumption since the year dot. Yet, anecdotally, parents worry more than ever about their kids' intense engagement with social media and games, and their apparently addictive appeal, which often prompts an ugly reaction when they are told to move on and do something offline.
Some adults are equally obsessed, with Twitter, for example, prompting questions about adult addiction.
Troy Rawhiti-Forbes is a games reviewer for the Herald's TimeOut entertainment liftout, an online communications executive at Telecom and a strong defender of games. He acknowledges parents' gripes. However, he believes that sometimes parents believe their offspring are playing mindless and repetitive games without realising that some games now have elaborate story lines and high production values, making them literature in their own right.
"Going back 20 or 30 years, the games then were a lot more basic and mechanical. I can agree with complaints about addiction," says Rawhiti-Forbes. But now, "You can get lost in a very deep game the same way you can in a very deep book because the standard of writing, motion capture and voicing now can rival a Hollywood movie".
Yet the most popular game in recent times has been Angry Birds - a simple, old-fashioned game that has kids and adults engrossed. Mindless fun and addictive games are very popular.
Yet Rawhiti-Forbes says that some still don't understand the appeal of gaming.
The medium has been misunderstood - critics still see it as one dimensional when it has a lot of positive effects, he says.
Teens' reactions vary. Some kids are more into physicality while others like to stay inside and read a book. Online games mean they can have social interaction online, though Rawhiti-Forbes acknowledges that online relationships are different than those involving face-to-face interaction.