It's a long way from Knight Rider-style automated driving, but they're closing the gap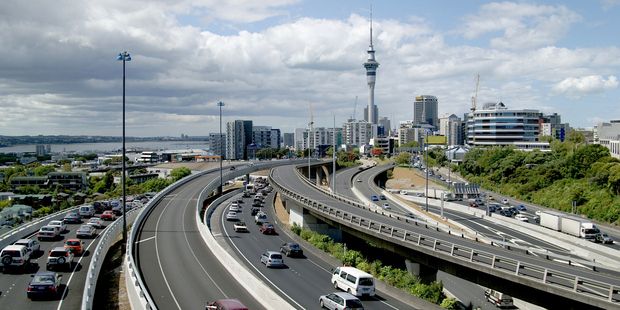 The idea of talking to an in-car satellite navigation system using a smartphone is now real.
The new Smart GPS has landed in New Zealand and creator Navman says it will change the public's outlook on what an in-car GPS system can do.
Combining the intelligent functions of a smartphone and GPS, Navman technology director Wendy Hammond told Driven that the Navman Smart GPS is the start of a new era for Navman and for the marketplace. With prices ranging from $349 to $399, the Smart GPS is able to connect and share information with laptops, smartphones, home computers and other technological devices which support Apple iOS and Android platforms.
Instead of a conventional GPS in which users have to seek information, the Navman Smart GPS automatically offers real-time information on screen, much like a smartphone.
"We use all these technological devices to find information, whether it be online sites to social media," Hammond says, "so we have introduced the Navman Smart GPS to marry and link these types of digital sources to your location, giving the consumer more convenience and ease than ever before."
Navman's technology Cloud allows information and addresses to be stored and then pushed out to Smart GPS devices. The account manager for Navman Magellan, Dan Opperman, said the Navman Smart GPS' Cloud function takes the waiting out of going places.
"Thanks to the Cloud people can search for an address on their smartphone and send it to the Smart GPS. So when they turn on their device the address and route are already programmed in. People can also receive addresses from family and friends who are linked to the Cloud."
Information from social media is displayed on the GPS when on the move. Platforms such as Foursquare and Menumania, which are integrated in the device, will display reviews and special deals from places in the area, depending on your location.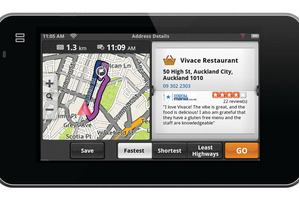 Pairing your phone through the Smart GPS app means you can save points of interest when out walking, which are then relayed to the GPS and stored as a to-do list.
Maps for the unit are updated quarterly and live traffic alerts every 30 seconds.
The Smart GPS can also detect traffic cameras, roadworks and school zones.
"The Smart GPS recognises how people travel and will offer suggestions on places to stop and things to do within the user's location," Opperman said.
The Smart GPS is even able to keep track of petrol prices.
While this function is available for the Australian market, New Zealanders will have to wait a bit longer.
"We are currently trying to find a supplier, but we are certain New Zealand will have access to this function," said Opperman.
With notable outlets already taking stock, we should see the Navman Smart GPS on shelves throughout New Zealand within a month.
Although people hoping for Knight Rider-style automated driving will have to wait longer.