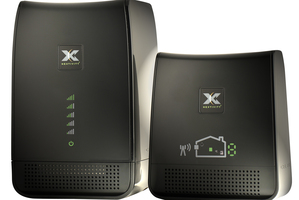 Mobile Coverage is fine outside my home but inside can frustratingly be another matter altogether.
Like so many who have become reliant on smartphones, the lack of mobile reception can be a real curse. This needn't be the case thanks to the Cel-Fi signal booster.
Consisting of a window unit that's designed to sit near a window where there's some mobile reception, It'll beam the signal to a base unit which re-transmits a stronger mobile signal, boosting mobile coverage throughout the house.
It supports both voice and data plus there's 2 versions, a 900Mhz model that'll work with 2Degrees and an 850Mhz model that'll play nice with Telecom mobile.
Aside from improved reception, another side benefit is battery life. Because my smartphone was no longer continuously searching for cell sites with a stronger signal (downstairs inside there weren't any), battery life improved significantly.
Getting set up wasn't difficult either. Using my phone I worked out which part of my house had the best reception. This was upstairs next to a mains socket so I was able to Plug in the Window unit.
I then placed the base unit downstairs and checked its signal strength display which ranged from a zero (when placed too close to the window unit to a red icon, if situated too far from Window unit).
Did it work?
The short answer is a definite yes. Mobile reception throughout the house went from a single bar to 4 or 5 bars, depending on which part of the house I was in.
Verdict
The Cel-Fi isn't a micro cell-site, but a signal booster that re-broadcasts a weak signal to improve coverage. Given its sticker price of $1028.10, it is fair to say that it is primarily aimed at businesses wanting to boost mobile reception in office buildings and warehouses/factories where in-building coverage is next to non-existent.