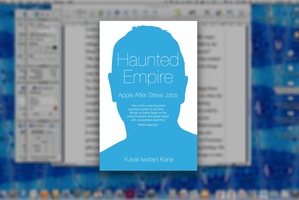 Are you happy for corporations to take moral positions? I am always glad of it myself, whereas The Market often demonstrates it has no morals. I do feel Apple's reported avoidance of tax obligations, whether 'legal' as claimed or not, kinda grates with the otherwise crusading nature of Apple's current management.
I'm not trying to use tax avoidance to denigrate these other, positive (unless you're a climate-change denier) postures by noting provocative articles on tax obligations - not at all. But this post isn't about Apple's approach to tax. For the record, I pay my tax. I think every citizen should, who drives on public roads and uses other public services and who wishes to be identified with a country of residence, but you can read about Apple and tax on Forbes. Also, remember there are plenty of other corporate culprits in this tax avoidance game (which is no excuse: I'm just saying).
There's also a piece by the Washington Post.
I'm no financial expert, and I don't as yet feel confident to pen a cogent report on Apple and tax, and on comparative corporate practice. But there are social issues where Apple has been taking a strong stance - rights for immigrant workers, rights for gay and transgender workers in the US etc. These are human rights issues I agree with, needless to say. So please note, while I do not in the least agree with tax avoidance, what has taken my interest is the Apple CEO's recent angry denunciation of the so-called National Centre of Public Policy Research.
Apple has, in Tim Cook, a CEO who is competent, successful and tough, but also someone who is quite prepared to take a moral stand on some issues in a very public space. This is hardly a common occurrence amongst the millionaires and billionaires who run our tech industries, or even amongst all those IT workers enjoying their $7 pour-over coffees in boutique San Francisco cafés while Gulf War veterans sit in rags outside on the pavement brandishing their stumps in silent pleas for a few coins. As for the CEOs, some of these (mostly) men seem almost psychopathic in pursuit of their millions or, at least, just thoroughly unlikeable human beings - criticisms that were sometimes levelled at Jobs. Or perhaps it's me that's wrong trying to paint them as humans at all - perhaps they're just the perfect creatures of that morals-free global market.
So I'm inspired by Tim Cook's blistering response to climate denial and fossil fuel lobby groups. He told them that if they don't like Apple's switch to renewable energy, they should sell their stock. Can you imagine any other CEO doing that?
Tim Cook made the remark at Apple's annual general meeting after the aforementioned conservative think tank, the NCPPR, with its disdain of climate science and renewables, tried to encourage Apple to move away from clean energy.
Apple has been steadily increasing its commitment to renewable energy since Cook became CEO; Apple had already started making its processes more environmentally friendly after a damning Greenpeace report a couple of years before Jobs died. Now more than three-quarters of Apple's database facilities run on solar, wind, hydroelectric or geothermal power - that's a three-times increase compared to when Cook took control.
Apple aims to have 100 per cent of its electricity requirements renewable and to that end has appointed Lisa Jackson, the former head of the Environmental Protection Authority, to spearhead its sustainability program.
Now, whether you believe in climate change or not, renewable energy is more sensible than non-renewable, and much more sensible to as an alternative to polluting energy. You don't have to be a rocket surgeon to realise that.
And if you thought Cook was a mild mannered bloke, he was apparently visibly angry, telling the meeting "When we work on making our devices accessible by the blind, I don't consider the bloody ROI [return on investment]."
"We want to leave the world better than we found it," he said, and then looked directly at the NCPPR representative: "If you want me to do things only for ROI reasons, you should get out of this stock."
Go Tim!
The book 'The Haunted Empire: Apple After Steve Jobs' by Yukari Iwitani Kane focuses on Apple CEO Tim Cook and his characteristics - which are often the complete opposite of those of Steve Jobs, who was known for eschewing donations (apart from those to Democratic Party campaigns, which could be seen as self-, or at least Apple-, serving). This new book has just become available in the iBooks Store but has been excerpted on the Wall Street Journal. It includes lines such as "As tough as Cook was reputed to be, he was also generous. He gave away the frequent-flier miles that he racked up as Christmas gifts, and he volunteered at a soup kitchen during the Thanksgiving holidays. He had also participated in an annual two-day cycling event across Georgia to raise money for multiple sclerosis."
Interestingly, despite their considerable differences in persona, Jobs personally picked Tim Cook to succeed him. Cook is characterised as 'quiet and self-contained' but the only time I saw him in the flesh, he was on stage in front of thousands of Apple acolytes and that epithet wasn't exactly in evidence. In that context Cook was confident, positive and self-assured.
What is known about Cook is that he grew up the middle sibling of three brothers. His family lived in Florida where his father worked as a Pensacola shipyard foreman (but shipyard or not, I don't think Tim's father's name was James). The Cooks later moved to Robertsdale, Alabama. In high school, Tim was voted 'most studious' and he did well there. He was appointed business manager of the yearbook because he was 'meticulous and good with numbers'.
Cook went on to gain a degree in industrial engineering and later added an MBA. He started his business life at Apple's one-time nemesis (and later CPU partner) IBM. There followed stints at a Colorado computer reseller called Intelligent Electronics Inc, where he nearly doubled the firm's revenues, then moved to Compaq (and Houston, Texas). One day a headhunter called: Apple was looking for a senior vice president of world-wide operations. There's a lot more of his career at the WSJ link.
In a recent speech on human rights organised by Auburn University (reported by Time), he said "Since these early days, I have seen and have experienced many types of discrimination and all of them were rooted in the fear of people that were different than the majority."
This sounds like an enlightened philosophical position - and it is - but in Cook's case, this comes from personal experience.
And I firmly believe Apple is much the better for it.