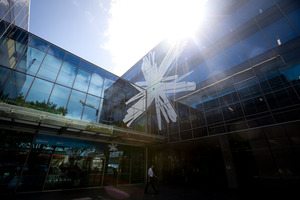 If Telecom harbours the spark of innovation its new name suggests, its internet TV venture could finally crack Sky TV's monopoly on premium content.
The technology required to bypass Sky's set-top box and deliver high-definition TV and movies to our TV screens over the internet is increasingly available.
But crucial to the success of this venture is Telecom's ability to secure the rights to sought-after TV shows and movies.
It will be stepping on Sky's toes - and those of the free-to-air broadcasters - as it goes after HBO series and the cream of the crop from the big American TV networks and Hollywood movie studios.
Netflix, Amazon, Hulu and Google have all jumped on the original-content bandwagon.
These internet giants have no allegiances to the traditional pay-TV operators and are keen to sell their shows for viewing outside the core US market.
Netflix has produced some top-notch shows, such as House of Cards and Orange is the New Black. Telecom should be talking to these companies and others to secure a suite of content - news, TV shows, movies and sports - that it can provide for those who want more flexibility in a premium TV offering.
I can see us in a few years firing up the ShowMe TV app to watch TV shows such as Game of Thrones or Boardwalk Empire, live sports and music events and a decent library of movies.
Getting its hands on the best content will be expensive, but if anyone other than Sky can afford it, Telecom can.
Plus, it can use internet TV to sweeten the deal when it sells its other services - broadband, phone and mobile packages.
It is the same technique Amazon uses when it offers cheap books and free shipping to get people to sign on to its Prime subscription service.
This isn't safe territory for Telecom. Remember TiVo? But a content play is the best way to avoid being relegated to providing data speeds and feeds.