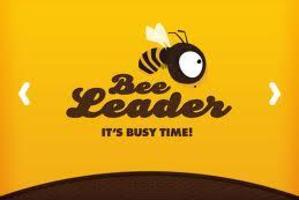 Unless you've been living under a rock over the last few days there's a pretty good chance that you've caught a whiff of the hype surrounding a game called Flappy Bird. Launched only a short time ago, it was an instant smash hit, yet bizarrely its developer pulled it from the various app stores it sold in.
Further adding to the drama surrounding the app, claims are now coming to light that a Flappy Bird clone Flappy Bee has stolen content and artwork from a game title Bee Leader developed by a small New Zealand independent design studio called Flightless.
Adding further insult to injury, the Flappy Bee game has now hit now at #4 on local App Store charts and Flightless say that their artwork is appearing all over the web as news articles about "flappy bees" taking the #1 spot from "flappy birds" proliferate.
The whole scenario has proved devastating according to Flightless director Greg Harding.

"We're absolutely gutted about it all.
We submitted a content dispute on Saturday with Apple but no action has come of it as yet."
App developer profile pages about the author of the allegedly infringing Flappy Bee title, Michal Kacmar lead nowhere or are dead pages. Frustratingly, Flightless are still waiting for a response from Developer Relations at Apple or Apple's legal team and have yet to formally kick off any formal legal proceedings.
While Flightless say that the impact of the content theft won't directly impact on revenues, the real salt in the wound comes in the form of lost potential earnings according to Harding.
"The success of this cloned game probably doesn't directly affect our revenue, as such, but it's obviously using some of our content/IP while reaching the top 5 of the App Store, which means somewhere in the region of hundreds of thousands of downloads per day. We've looked at the game and it's absolutely stacked with ads, so the developer is no doubt generating a reasonable amount of money in daily ad revenue. "
Making matters worse, the alleged theft also throws Flightless' future plans into disarray.

"This also slightly affects our current and future plans as we've just released Bee Leader for Windows and Windows Phone prior to Christmas, and an Android release is scheduled for some time in March," says Harding.
Because vendors tend to want bragging rights over the sheer number of apps available for their platforms, knock-off clones of popular game titles tend to be a common occurrence in app stores and are more often than not considered as poor taste and laziness rather than copyright infringement. What is not so common is seeing such a game hit the top of the app store charts while it is allegedly using content sourced from another game. Perhaps the time has come for vendors to step up and do a bit of judicious vetting?