With tools and trends rapidly changing, today's 10 most popular roles were unheard of five years ago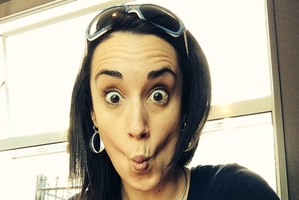 Rapid changes in technology as well as new fitness trends have seen the growth of new jobs unheard of even five years ago.
Data architects, iOS developers, social media experts, digital marketing specialists and Zumba instructors are all on the list of most-wanted jobs.
In a statement, LinkedIn said the 10 most popular job titles were "nowhere to be found in 2008" after an examination of its 259 million members. At the top of its list was iOS developers, with 12,634 members giving it as their current occupation. "Big data architect" was the fastest-growing job title - 3440 members said that was their occupation, compared to 2008, when there were none.
Some of the changes won't be a surprise because smartphones like the iPhone were only just on the market but others - especially in the fitness field - are more prolific as different health kicks come in and out of popularity.
LinkedIn said the most trendy titles belonged to tech and fitness. "When we dug deeper into the list (about the 20-30 mark) we found fitness titles like "holistic health coach" as well as "backend developer".
Dr Erling Rasmussen, professor of work and employment at the Auckland University of Technology, said there were several factors that influenced what people did and how they were employed.
"While you see new job titles, it is a process that has gone on for quite a while. It's not a new thing but some experts are guessing the speed of change is increasing."
Part of that was due to new technology. "People are having tablets, the new Google glasses ... things like that give you a lot of possibilities about where you work and when you work and how you work. So technology is a key factor."
However, increasing wealth in OECD countries was also a factor.
"That means people at the top end of the labour market will have more surplus money than before and will spend that on getting advantages.
"You will buy in personal service jobs - people cutting your lawn, cleaning your houses. Personal care is becoming very important. So they bring a lot of new jobs coming in there."
The leisure sector was another seeing big growth for that reason.
People were also rebranding themselves and combining skill sets. "For example, suddenly we have a whole lot of people who are managers that get grand titles. But that is partly due to organisations - to sell jobs to people, get them in the door and hold on to them."
It was also because of the growth of self-employment.
"People are branding themselves to the outer world."
Jason Walker, managing director of Hays recruiting agency in New Zealand, identified big data, mobile app development and digital marketing in Hays' top talent trends for 2014.
"Without a doubt one of the most used - and feared - terms in the past couple of years is big data ... Looking beyond the hype, most of the current opinion is that it really is about analytics and a renewed focus on that is what's required."
Mr Walker expected to see an increase in IT project managers and business analysts this year, along with data scientists.
"Harvard Business Review named the role the sexiest job of the 21st century since these professionals can recognise patterns in data from multiple sources and then make observations and predictions, which is crucial to business success."
Getting chat right vital for business
Liz Benny could see the social media wave coming when she worked in online marketing, and now helps businesses to "speak" to their customers using everything from Facebook to YouTube.
"It goes back a long way ... I was only helping a few businesses in a previous occupation - but I saw there were so many others out there, so branched away to create Jinga."
Jinga is a Christchurch-based social media and marketing firm.
Ms Benny, its co-founder and chief executive, noticed international trends, particularly in the United States, where businesses were quicker than their Kiwi counterparts to embrace social media. "I saw how people were sharing stuff online and saw what American businesses were doing and how they used it," she said.
While the general public in this country were quick adapters of Facebook, our business community took a little longer. Now, more and more are turning to social media experts like Ms Benny as they seek to find a voice in what can be a crowded - and confusing - environment.
"A lot of people out there ... knew social media was cool and knew they had to be on social media but had no real concept about the language they would speak."
That extended to what branch of social media was most suitable - whether that was Facebook, Twitter, Instagram or YouTube.
Ms Benny and her colleagues go into their clients' businesses and teach them how to manage their social media accounts. Part of that is showing them how to get their business talking as if it was a real person. To be successful, everything from the tone to the right medium needs careful thought.
Even though social media has gone through such rapid change, Ms Benny believes it's inevitable more is on the way. "I think the industry will continue to change - there will be a lot more videos."
And those videos would be short because people's online attention spans were quite low. If businesses didn't get that right, it could not just prevent them from growing, it could have an adverse effect, she said.
"Not engaging with them could potentially hurt the brand."
Trending jobs
10 job titles that barely existed five years ago
1. iOS developer
2. Android developer
3. Zumba instructor
4. Social media intern
5. Data scientist
6. UI/UX designer
7. Big data architect
8. Beachbody coach
9. Cloud services specialist
10. Digital marketing specialist