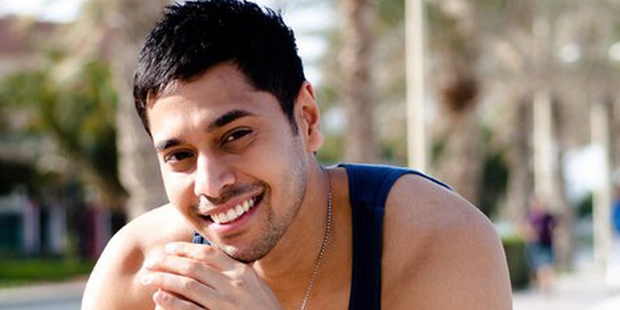 An American and four other men detained in the United Arab Emirates for making a parody video about youth culture will discover today whether they will be freed after eight months in prison for "damaging the state's reputation".
Shezanne Cassim, 29, a Sri Lankan-born US citizen, two Indians and two Emiratis, are among the first to be charged under the Gulf state's draconian cyber crimes law.
They uploaded to YouTube a send-up of "gangsta culture" in the Dubai suburb of Al Satwa, a sedate area just outside the city centre where young men often adopt "street" poses, but are generally more interested in their jobs and their families. In the video, young "gang members" are trained in the art of threatening people with their sandals and using their agals, the cords that keep their traditional headscarves in place, as lasso-type weapons.
The five were arrested in March and a verdict is due today on their case, which was adjourned at the last hearing in November so that a translation of the video from English to Arabic could be prepared for the judge.
The campaign to free Cassim has won the support of his family's state Governor, Mark Dayton of Minnesota, and other local politicians. The actor Will Ferrell, best known for the Anchorman movies, has hosted a video containing pleas by well-known comedians for Cassim's release.
"We are hopeful that something will happen, but we are aware that there could simply be another postponement," his brother, Shervon, said from Minnesota. "Our problem is there is really no explanation for what has happened. It appears that they got seven months into his detention without at any stage understanding the dialogue of the video."
Cassim, a business consultant, grew up in Dubai where his parents were working in the aviation industry and returned in 2006 after graduating from university. In his spare time he and his friends began making comic videos and uploading them to YouTube.
Their latest offering, "Satwa Combat School", was posted a month before the UAE's new cyber crimes law came into effect. The charges were judged by human rights groups to be part of a stringent Emirati response to the use of the internet to promote democracy during the Arab Spring.
Nicholas McGeehan, a researcher for Human Rights Watch, pointed out the irony that, while cracking down on home movies, Dubai was promoting itself through events such as this month's Dubai International Film Festival and hosting the 2020 World Expo.
Authorities have made no comment on the case.