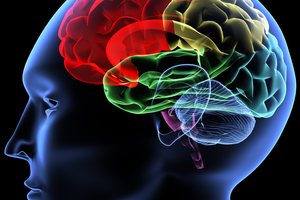 IT IS BRAIN SURGERY: Researchers at the University of Florida took MRI and CT scans from former patients, added in some 3D printing, software and artificial skin and created simulators for trainee brain surgeons. The simulators help surgeons coordinate their eyes and hands with images they're watching on screen. The University is creating a library of actual brain surgery cases for the simulators, while the 3D models of patient brains add much-needed realism. There are some good brains behind that operation.
A SMOOTH STRIDE: After a stroke many people experience problems with walking which limit their mobility. Honda's Walking Assist Device is a 2.7 Kg battery powered assistant that a person wears around their hips and thighs. A control computer activates motors based on information obtained from hip angle sensors then helps the wearer lift their legs more evenly and with a longer stride. The device can operate for 60 minutes on a full charge.
Clinical research studies are about to take place in the US. Walk this way.
A HEALTHY DISTANCE: In the Basque region of Spain, where about 18% of the population is over 65, the older folks are on a fitness track. A patient monitoring system provides a heart rate monitor, a spirometer to check respiratory levels, and a motion sensor all to help assess mobility. All the data goes to the patient's doctor, who administers care and writes out prescriptions remotely. A pilot scheme in the first year eliminated 52,000 hospital visits and cut costs by 7% per patient. What about health outcomes though: were they increased?
A DROP OF WATER: It's a 17 story drop, in water. The Verrückt Meg-A-Blaster waterslide opens in 2014 in Schlitterbahn Waterpark in Kansas. Rafts carrying 4 people will take visitors down the drop which will be more than 40 metres high. Hold on to your stomach.
WITH FOLDED WINGS: The Boeing 777X twin-engine jet will have a wingspan of about 68 metres. That means it might not fit easily at some airport gates, so the tips of the wings will fold up by about 3 metres on each side. The 777X is intended for long distance flights and should be available from around 2020.
Miraz Jordan, knowit.co.nz