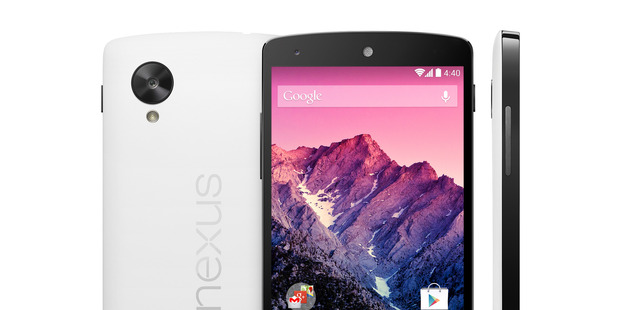 After a few leaks and several metric tonnes of rumours, Google are finally lifting the veil on Android 4.4, continuing with the sugary sweet confectionery branding by calling it Kit Kat.
According to Google, Kit Kat will have a more efficient memory foot print with stock Android apps using far less memory. Additionally its user interface will also scale down on budget hardware.
Interface
Google have obviously been putting some effort into Android 4.4's interface which now sports a significantly more streamline look. Taking a leaf from iOS, there's a "now playing" display mode which handily allows you to play, pause and skip music from the lock screen.
For ebook reading, games or even movies, Kit Kat will also sport what Google have coined an "immersive mode", which will automatically hide navigation clutter, leaving only the media playing to minimise distraction. Accessing navigation buttons will be a matter of swiping the edge of the screen.
Navigation buttons will also disappear when you're running Android 4.4 compliant apps. This gets the big thumbs up from me as it gives back some much needed on-screen space that would otherwise be wasted, especially on devices with hardware navigation keys.
"OK Google"
Kit Kat's killer feature however is voice search, which will incorporate key phrase activation. Even if your phone is on standby, you should be able to wake it and search by uttering a specific word combination such as "OK Google" and then telling it what you want to search for. Additional smarts have also been added so it'll even seek additional clarification if your search terms are too broad or vague.
Google Now has also been given a Kit Kat makeover, which should see it being even more insanely useful thanks to context-sensitive cards which should work for shopping or buying movie tickets. How much of this will work outside of the US market however remain to be seen. Google also say that the speech recognition should be up to 25 per cent more accurate, however I'd be willing to wager that it'll still have fun with our "New Zilland" accents.
Phone Smarts
Additional smarts have also been baked into phone side of things with Kit Kat. For callers not in your phones contacts, Kit Kat will search Google Maps and nearby businesses to pull up their caller ID details.
The Kit Kat phone app will also prioritise contacts based on the people you talk to most frequently, which should handily make finding phone numbers and email addresses a significantly quicker undertaking. Texters and tweeters will be pleased to note that emoji icons will be in Kit Kat too.
The messaging app (now called Hangouts), places all SMS and MMS messages together making finding conversation threads across both messaging platforms a far less painful experience. The new Hangouts app will also allow you to share your location details and send animated GIFs.
Productivity
In what is possibly a response to Microsoft's inclusion of MS Office on the Surface 2, Google have also given the productivity chops of Android a shot in the arm. Not only is wireless printing now available, but Quickoffice (the go to Android app for creating and editing documents, spreadsheets and presentations) has also been given a makeover.
Under the Hood
Interface tweaks, voice search capabilities and other cosmetic frifery aside, Google has also done a considerable amount of work under the hood. Battery life is said to have been significantly improved thanks to what Google calls sensor batching, which places accelerometer, compass and other sensor data in single chunks that can be efficiently feed to the device. As indicated above, Android 4.4 will also be a whole lot more memory efficient, and Google also claim to have tweaked how touchscreen digitiser data is interpreted so it'll be more responsive and faster.
Yeah but When?
While there is now a whole lot more we know about Kit Kat, the one unanswered (and perhaps most important) question is when can we get it? Buying a Nexus 5 is probably the best bet for getting ones hands on Kit Kat, however for most of us it'll be a case of waiting an eternity for device manufacturers and telcos to push out a Kit Kat upgrade.