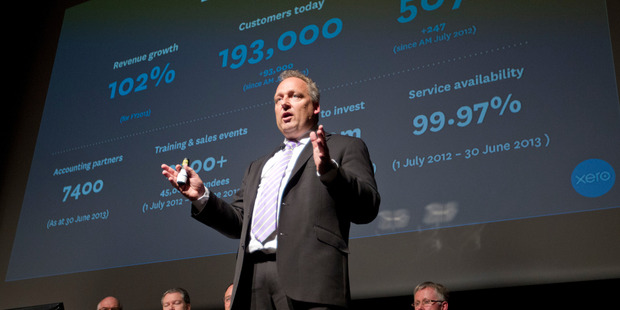 The technology industry is booming, with revenue growth of $260 million this year after a rise in investment in the sector and a recovering United States market, says the latest TIN100 report, released last night.
The ninth annual report into the information communication and technology (ICT) sector has highlighted several trends that appear to have strengthened this year, resulting in $7.26 billion of revenue for the top 100 companies, a 3.7 per cent increase on last year.
TIN100 report publisher Greg Shanahan was delighted with the results, which he said showed New Zealand's tenacity as an innovative country and an increasingly successful technology sector with strong leadership.
"This year's report has shown that increasingly growth is dependent on a leadership position in the market, broad global exposure and CEOs who, as one put it, have a fearless sense of self belief."
Research and development has been a key theme in this year's report, with the majority of companies in the top 50 reporting R&D as being vital to business growth and success.
Several of the top businesses in the latest TIN100 report said that as the rapid pace of the technology industry increased, R&D investment was the only way to stay at the top.
"In this industry it's not enough just to reach the top, once you get there you have to work hard to stay there," said Intergen managing director Tony Stewart.
"For Intergen, R&D is a fundamental part of our business, it never stops."
This commitment is illustrated by 10 per cent growth in this area, as well as an increase in the number of staff allocated to R&D in general.
ICT in particular saw huge investment in R&D, and represented the most rapidly expanding sector in the report, with 16.5 per cent revenue growth of $122 million, almost half of the total growth of $260 million.
Software development sectors and general software also saw revenue rise more than 20 per cent each.
This has been helped by the success of companies such as Xero, Orion Health and Vista Entertainment Solutions and is also likely to have been affected by the use of cloud computing and the latest model of software as a service, which lets customers buy on a needs basis, or annually, instead of buying a complete one-off package at a higher cost.
This gives the provider a continuous revenue stream and means customers can better manage their costs and grow.
This year has also seen exports rise by 3 per cent and TIN exports now represent 14.8 per cent of New Zealand's total exports, at $5.3 billion.
Full coverage of TIN100 report tomorrow in The Business.