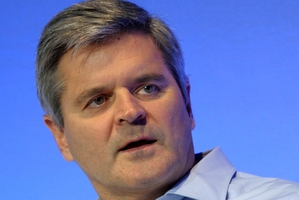 AOL co-founder Steve Case is looking to finance entrepreneurs who are trying to build technology companies outside Silicon Valley, just like he once did.
The startups will be bankrolled by a US$200 million ($241 million) fund that Case's Revolution Ventures announced yesterday.
The Revolution Ventures fund plans to make investments of up to US$10 million each in startups during the next three to four years. Like other venture capitalists, Case's fund will receive stakes in the startups in exchange for the investments.
Although ideas submitted from Silicon Valley will not be excluded, Case expects 90 per cent of the money to be funnelled to entrepreneurs living outside the San Francisco Bay area.
The national focus is similar to a US$450 million fund that Revolution launched two years ago. The older fund makes investments of US$30 million to US$50 million in more mature companies.
"This is isn't any negative on Silicon Valley. We think Silicon Valley is awesome," Case said. "But there are also a lot of great entrepreneurs in other parts of the country and there is not as much capital focused on them."
About 40 per cent of the venture capital invested in US startups is concentrated in Silicon Valley, based on statistics compiled by PwC and the National Venture Capital Association.
The newly minted Revolution Ventures fund has already invested undisclosed amounts in four startups scattered around the country. They are: Chicago's BenchPrep, an online service that helps students prepare for academic tests; New York's Booker Software, an online business management service; Washington DC's Homesnap, the maker of a mobile residential real estate application for mobile devices; and Boston's RunKeeper, the maker of a free health and fitness app for mobile devices.
The Revolution Ventures fund is based in Washington, DC, not far from the Virginia offices where Case turned America Online into one of the internet's first success stories.
Case stepped down as AOL's chairman a decade ago, a few years after the company bought Time Warner and eventually moved its headquarters to New York.
The union between AOL and Time Warner turned into a monumental flop that saw the combined company absorb about US$100 billion in charges to account for its diminished value.
AOL was spun off from Time Warner in 2009 and now has a market value of about US$2.7 billion.
Case is running the Revolution Ventures fund with two of his partners, Tige Savage and David Golden.
- AP