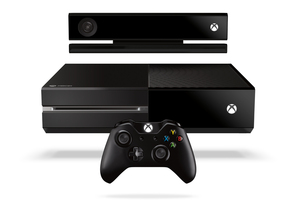 A gaming console showdown is shaping up for Christmas, with Xbox and PlayStation launching new versions in time for the peak shopping season.
The new Xbox, the third release of the console and its first update in eight years, has a release date of November 22, while the new PlayStation will be released a week later on November 29.
A new PlayStation 4 will set gamers back $649 and the Xbox One will cost $100 more at $749.
The PS4 features included Blu-ray DVD capabilities, live streaming, internet access, Bluetooth, plus the ability to play games as you download and share gaming experiences with fellow gamers through the new "Share" button.
It also has capabilities to remote play with the PS Vita; meaning PS4 games could be played on Sony's portable PlayStation device.
The Xbox One has similar features including improved Kinect cameras, the creation of a personalised avatar using 3D face scan, also access to the internet, Blu-ray DVD capabilities, live-streaming and voice control.
All Xbox One pre-orders receive a free Fifa 14 game.
Author, blogger and gaming enthusiast Michael Pulman said he pre-ordered the PlayStation4 the day after the E3 Expo in June, at which the launch of both consoles was announced.
The 21-year-old Waitomo man knew pre-orders would be coming in thick and fast so he wanted to ensure that he did not miss out.
He considered pre-ordering the Xbox but changed his mind, though not because of the price, he said.
"One hundred dollars price difference is big for people who are on the fence and not sure what console to buy - [the] difference doesn't matter too much, because PS4 buyers will most likely be spending that extra $100 on games anyway."
He has always been a strong supporter of the PlayStation and has bought all the consoles Sony has released, Mr Pulman said.
The anticipation for the new console is the same feeling he got after the All Blacks' win in the Rugby World Cup, he said.
- APNZ