Fulbright scholar hopes to end the drudgery of cleaning for humans with robotic housekeepers.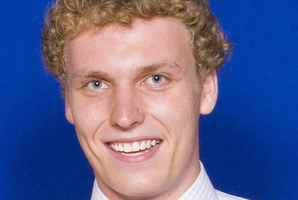 Forget the vacuuming and washing dishes - a New Zealand student hopes to revolutionise the future of housework by inventing a robotic housekeeper.
During his PhD studies at Stanford University in California, University of Canterbury mechatronics graduate and Fulbright scholar Sam Corbett-Davies hopes to help develop a robot capable of cleaning a house while the residents sleep.
From September, the 22-year-old from Hawkes Bay will study the complex computer systems necessary for such an invention from the heart of Silicon Valley, surrounded by Google, Facebook and Apple.
"The basic issue stopping robots from achieving success beyond factory environments is the complexity and unpredictability of human spaces," he said.
"A robot attempting to clean a kitchen will face a number of challenges that seem trivial to humans. For example, kitchens can be arranged in any number of ways, but I'm sure you could walk into any kitchen and find the cutlery almost immediately.
"A robotic maid would need to be able to operate a fridge and dishwasher, which is a monumental task. Even finding the appliance would be a challenge because of the vast array of appearances it could take, due to the brand of the device, the fact that the door may be open or closed, and, if open, the possibility of the appliance being full of dishes or food or not.
"The robot would then need to know how to operate every make and model of appliance, all of which will behave slightly differently."
Mr Corbett-Davies has been labelled one of the top scholars of the last 10 years in the mechatronics course, said his supervisor Professor Geoff Chase.
While studying, he helped develop a large, interactive virtual spider to help people overcome arachnophobia.
"In primary school I was playing with a lot of Lego and K'Nex and I really enjoyed that sort of stuff and as I went through school I realised I had to do all sorts of education if I wanted to get into robotics," said Mr Corbett-Davies.
His study at Stanford will take five years and he hoped for the chance to work on exciting and ground breaking projects, he said.
Mr Corbett-Davies was one of three members in his class of 21 students to receive Fulbright scholarships, and he has also been granted a JR Templin Trust Scholarship.