Wynyard Group donates $150,000 of crime-fighting technology to fight `rape-for-profit' industry in Asia-Pacific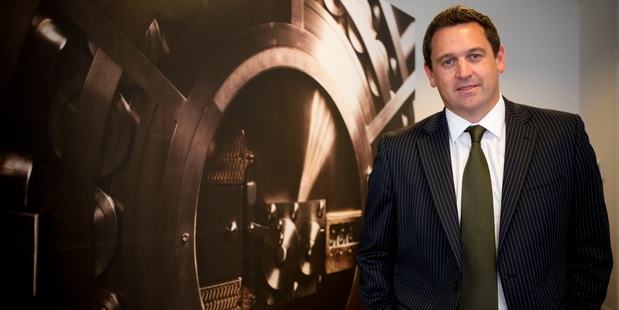 Technology developed by Wynyard Group is being used in the battle against sex trafficking - a global trade worth more than US$32 billion.
The company, which provides software used by governments and companies to fight crime and corruption, has supplied its technology to Nvader, a Kiwi non-profit organisation that combats sex traffickers in the Asia Pacific region.
Nvader founder Daniel Walker, a former New Zealand police detective, said systems developed by Wynyard would play a major role in helping the group investigate and gather more accurate, detailed information and evidence to help law enforcement authorities carry out successful rescues and prosecutions of traffickers.
"Nvader works in partnership with individuals and organisations to effectively combat sex trafficking and we are delighted to have the support and expertise of Wynyard," Walker said.
"Arming our people with new technology solutions to help fight the global rape-for-profit industry will help convict more sex traffickers, making it infinitely more risky for other criminals involved in these crimes.
As more brothels are closed, finances frozen and assets seized this severely impacts the businesses of those making a profit from such exploitation and oppression."
Wynyard said human trafficking earned criminal networks more than US$32 billion annually and within the next decade sex trafficking could become the number one source of income for such groups.
Managing director Craig Richardson said Wynyard had supplied up to $150,000 of technology free of charge to Nvader.
"It's not technology they can afford if they were to go and buy it off the commercial market," he said. "They're a not-for-profit so money they earn through donations and support should be going into their investigative activities rather than buying this sort of stuff."
Richardson said sex trafficking and child exploitation were crimes that "shame us all".
"Most people don't connect financial gains from criminal activity such as money laundering to crimes against women and children," he said.
"By enhancing Nvader's ability to investigate incidents in an increasingly challenging global criminal environment, Nvader can be even more effective in tackling these offenders and combating sex trafficking."
He said a number of agencies in Southeast Asia used Wynyard's technology to fight human trafficking.
The company supported another not-for-profit organisation that was combating the illegal trade in Cambodia, Richardson added.
Wynyard Group shares, which have gained around 10 per cent since their initial public offering on the NZX last month, closed down 1c yesterday at $1.26.