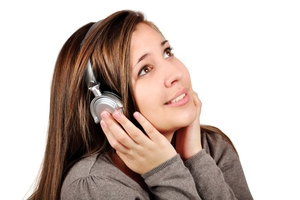 iHeartRadio, one of the world's fastest-growing digital entertainment platforms, launches in New Zealand today.
Users will be able to access more than 1000 live radio stations from the US through Clear Channel, Australia's ARN stations and domestic offerings, said The Radio Network's chief executive, Jane Hastings.
The free service also allows users to create custom stations based on favourite artists and songs.
Over time, iHeartRadio gets better at selecting songs for its listeners.
"We're bringing radio into the digital age, offering music fans more options than any other service currently in the market," Ms Hastings said. "iHeartRadio has one of the largest music catalogues and is the only digital music service that combines custom and live radio."
It is not a direct competitor to products such as Spotify, which charges depending on account type.
"The algorithm behind it gets to know what you like. It continually updates for you so it keeps you ahead of the trends in songs and music and introduces you to new artists," Ms Hastings said.
In May, Clear Channel said iHeartRadio had gained 30 million users in less than two years.
TRN, which is launching iHeartRadio in NZ, owns half the commercial stations in the country under the Coast, Newstalk ZB, Classic Hits, Radio Sport, Radio Hauraki, ZM and Flava brands.
Ms Hastings would not be drawn on the format's expected impact on revenues.
"At this point ... our job is to make sure that the platform is adopted and we get as many registered users across the country [as we can]."TRN is owned by Clear Channel Communications and Herald publisher APN News & Media through Australian Radio Network.