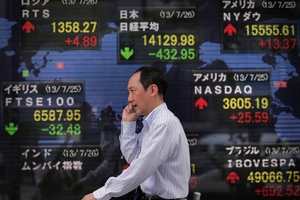 Google is working on plans to turn smartphones into translators which would allow callers to speak into the phone in their own language and have it translated into a different language for the person on the other end.
The work was revealed in an interview in the Times with Hugo Barra, vice-president of Android, Google's software for mobile devices.
The aim of the prototypes, part of a Google Now project, is to allow people to travel easily beyond the language barrier.
Mr Barra told the Times that "real time" translation for phones is in its early stages and could be several years away. "We've got tons of prototypes of that sort of interaction," he said, "and I've played with it every other week to see how much progress we've made."
The revelation comes as Google this week updated its translation software for webpages on mobile Android devices 4.0 and higher. But the big breakthrough would come if it can translate the spoken word instantaneously.
Mr Barra said some pairs of languages had similar phrasing making translation easier, citing English and Portuguese.