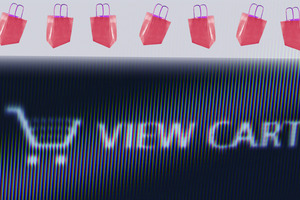 Shopping via mobile devices is on the rise in New Zealand, according to new research.
A report by Nielsen found 45 per cent of the 1.8 million Kiwis who shop online researched their purchases on a smartphone or tablet and a further 26 per cent made an online transaction.
"With 1.7 million New Zealanders owning a smartphone and currently less than a fifth of those using the device to make a transaction, there's definitely room to grow this market," said Neilsen associate director of research Tony Boyte.
"Ever increasing wireless broadband take-up and 4G rollouts over the coming year should help fulfil the strong potential for mobile shopping."
Nearly two-thirds of tablet owners have made a purchase online (items not for use on the device itself) and 19 per cent of smartphone owners, the research showed.
It also found that 26 per cent of online shoppers have started their research for a particular item on one device (smartphone, tablet or PC/laptop) and continued it or completed their transaction on another.
It also shows that shopping via a smartphone is more common during the day while tablet use increased in the evening.
- APNZ