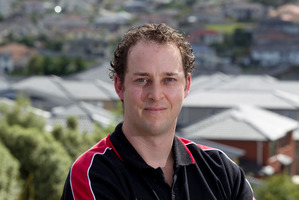 An Auckland software firm has moved its offices closer to where many of its workers live in an effort to keep staff happy and retain skilled employees.
Unleashed Software, which sells cloud-based inventory management products, was launched in 2010 and now has customers in 80 countries.
Started at the e-centre at Albany's Massey University, the company has grown its annual revenue by an average of 314 per cent each year.
Unleashed's sales for June - its best month to date - were 640 per cent above forecast, says chief executive Gareth Berry.
Initially a team of three, Unleashed now employs 25 people and recently moved its offices to Takapuna, closer to the homes of many staff, 80 per cent of whom live on the North Shore.
"It's got the benefits of being on the Shore while being close enough to the city that it doesn't penalise people who need to come in from East Auckland and South Auckland," Berry said.
The firm is hiring a further 15 workers in New Zealand and Australia. The company would likely grow to 80 or 90 people by the end of this year, he said.
Positions are available for developers as well as sales, marketing and support staff.
While there is a steady stream of people applying for jobs, Berry said finding the right people is a challenge.
"There's lots of people out there, don't get me wrong - I read four or five CVs every single day - but finding the right candidates is really, really hard ..."
He said Unleashed pays its workers about 20 per cent higher than the local market average.
The company is opening offices in Melbourne and Sydney - it previously shared office space in Melbourne with fellow Kiwi cloud-computing software firm Xero - and is planning a push into the US.