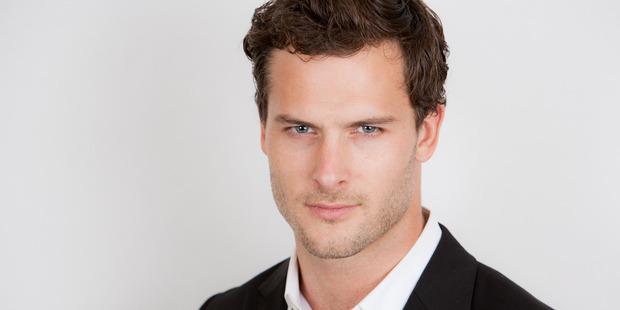 Spend a few minutes discussing the future of medical technology with Zak Holdsworth and the conversation quickly starts sounding like a plot for a science fiction film.
The 31-year-old Kiwi grew up on a Gisborne farm but has been living in San Francisco since 2009, where he is the vice-president of business development for WellnessFX, a healthcare tech start-up.
Living and working in the technology capital of the planet means Holdsworth, who was a speaker at last week's Healthcare Congress, can provide some insight into the future trends of medical innovation.
One of the most exciting developments, he said, was the prospect of "biosensor-based hardware" - computer chips that can analyse blood samples, removing the need for them to be sent to laboratories.
Users will be able to access the data almost instantaneously on their smartphones.
"I've seen prototypes of these kinds of technologies," Holdsworth said. "Within five years it could be seen in clinical use ... you get the results straight away and you can talk to the doctor on the spot."
Holdsworth reckons that within 10 to 20 years people will have chips embedded under their skin that can analyse their blood constantly, bringing the potential for people to be informed of health issues the moment they arise. Holdsworth said a San Francisco-based company, which he did not want to name, was developing such technology. "Sooner or later someone is going to work it out and this stuff will happen."
WellnessFX provides information on users' biomarkers - such as cardiovascular, metabolic and hormonal health - which they access on their smartphone, PC or tablet after giving a blood sample at a lab.
Holdsworth, who is also an investor in the firm, said the start-up had thousands of customers in the United States and was about to make its technology available to consumers across the whole country.
"We raised our first round of capital in late 2010 and since then raised about US$10 million across a couple of financing rounds and built it up to a team of about 20 people."
Holdsworth's parents, Peter and Bronwen Holdsworth, founded Gisborne manufacturer Pultron, which was established in 1983 to make electric fence posts.
"My father invented the first fibreglass electric fence post," he said. "All those white fence posts you see around New Zealand - that's my father's invention."