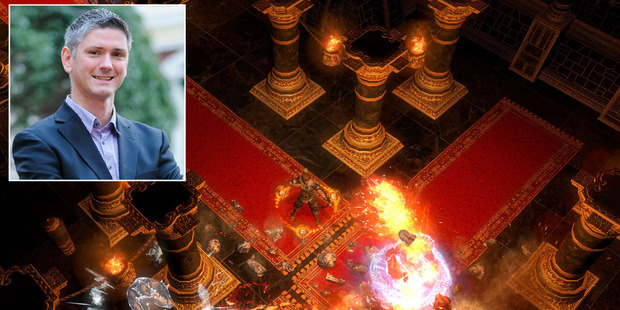 More than half of New Zealand's game developers are gathering in Auckland next week to swap notes and glean wisdom from industry leaders.
Kiwi studios attracted global attention last year after locally-produced games such as Bloons Tower Defence 5, My Little Pony Friendship is Magic and The Blockheads soared into the top ten iOS download charts in the US.
There are about 450 game developers in the country and more than 200 of them have signed up to attend the New Zealand Game Developers Conference at AUT University on Friday June 28.
Designers from companies such as Gameloft, NinjaKiwi, Cerebral Fix, Grinding Gear Games, and Rush Digital will be speaking at the event.
NZ Game Developers Association (NZGDA) chairperson Stephen Knightly said the annual conference was the only event specifically targeted at professional and indie game developers.
Many of the Auckland studios would be bringing along their entire workforce to sit down and swap notes with peers, Knightly said.
"It's about experience sharing. There's a huge amount of world-class experience here in New Zealand.
"Because this is a global industry, it now means you don't have to go offshore to find expertise."
With a heavy focus on the business side of game development, talks with be split into three streams; technology, art, and business and marketing.
Knightly said New Zealand's game development studios exported "99 per cent" of their material, and most revenue came from original intellectual property and royalties.
"Games are New Zealand's fastest growing creative sector export, and there are several world-beating local studios who can share their expertise with those starting out."
Joining the line-up of Kiwi speakers on stage will be global industry heavyweights Alex St John and Jason Harwood.
St John is the founder of leading online gaming company WildTangent and ex-general managed of Microsoft entertainment.
Harwood, from Halfbrick Studios in Australia, has produced hit games such as Fruit Ninja, Jetpack Joyride and Monster Dash, which can collectively boast more than
300 million downloads.
The global game development industry will generate spending of about USUS$97 billion this year and US$115 billion by 2015, according to research by Gartner.
Tickets for next Friday's conference are available here.