Local firms urged to boycott social network site after claims of abuse and pornography.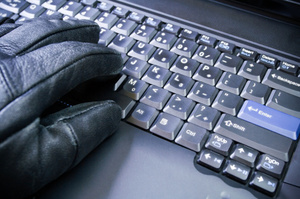 A mother will lobby New Zealand companies to pull their advertisements from a Latvia-based social networking site after her 12-year-old daughter was asked to provide explicit photos and subjected to extreme abuse while using it.
The woman, who declined to have her name published to protect her daughter, said local companies would be horrified to see what their brand was aligned with on ask.fm.
And yesterday, after Herald inquiries, State Insurance and BNZ both said they had taken steps to ensure their adverts would not appear on the website.
The police and NetSafe are in contact with ask.fm's owners about concerns, including that users can pose questions anonymously, enabling bullying and abuse.
The woman said within a month of her 12-year-old daughter signing up to the site she was asked to provide naked pictures of herself, told to kill herself and called a whore and slut.
She looked at her daughter's friends' profiles, and in three days found two children threatening to kill themselves in response to abuse on the website.
One, a 13-year-old girl, was sent violent pornography depicting a rape, was challenged to fights and was told, "I am outside your house watching you" at night.
"How a 13-year-old copes with all of that I just do not know, it gave me bad dreams for a few nights. The horrifying thing is you can send pornography in video or picture form, and there is no way to know what you are going to open."
She said she took screenshots of the worst abuse and reported it to ask.fm, but has had no response after six weeks.
She is working with other concerned parents from Britain - where the suicide of a 15-year-old was linked to ask.fm in April - to target the website's advertisers.
Ask.fm has more than 40 million users and is based in Latvia. A spokeswoman said content was monitored constantly and processes were in place to help prevent antisocial behaviour.
"We are committed to providing a fun, informative and safe service for our users - so we urge users who witness or experience unpleasant behaviour to report it to us immediately by clicking the 'report' button."
Genuine complaints were swiftly acted upon, she said.
NetSafe chief executive Martin Cocker said ask.fm was "saying the right things, but they are yet to be doing the right things".
"We should be clear that ask.fm doesn't advertise themselves as having a particularly safe environment."
Staying safe on ask.fm
*NetSafe recommends that young users of ask.fm prevent anonymous questions being posted by choosing "do not allow anonymous questions" in their privacy settings.
*It is possible to block an abusive user after receiving a second message from them, by pressing "block" next to each question.
*Users can also use a "report" button to notify the site of abuse.