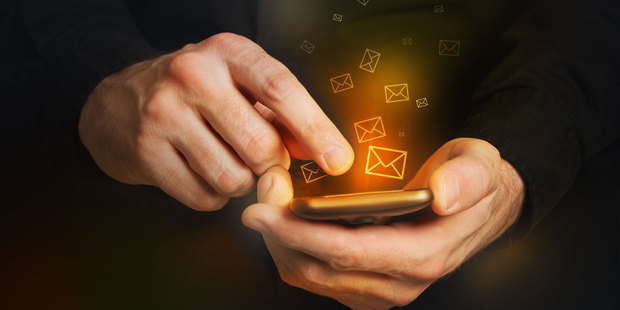 Today marks the start of Cyber Security Awareness Week. While you'd think it was all about PCs, the rise and rise of smartphones has also seen big growth in mobile cyber-crime.
In Symantec's latest cyber-crime report, over a third of New Zealanders admitted they couldn't give up smartphones, with 50 per cent using a mobile device to go online.
According to the report, 16 per cent of New Zealanders have fallen victim to mobile or social cyber-crime in 2012.
Much of this appears to have been due to malware masquerading as legitimate apps, with mobile malware growing by a whopping 58 per cent since 2012.
Many of these apps appear to have been designed to steal personal steal information, including financial details such as credit card numbers.
Another security nightmare was the amount of smart phones lost or stolen.
41 per cent of New Zealanders lost or had smartphones stolen.
Only 9 per cent attempted to remotely wipe or lock their phone after it was gone. 45 per cent admitted they'd not secured their phone with a password.
Symantec, Trade Me and Netsafe are kicking off Cyber Security Awareness Week with a free internet safety clinic on Sunday May 26 in Wellington.
At the clinic, technical experts will be available to provide advice, and check hardware to ensure it is secure.
The clinic is being held in Wellington at Mac's Function Centre starting 9am through to midday. If you can't make it, here are some tips to help secure your smartphone:
Use a password: Losing a smartphone is easy. I've left several in hotels. Although I've always got them back, I slept easier knowing they were locked with a password.
Strong passwords: Always use strong passwords. They should be eight characters or longer, shouldn't include names. They should contain a mix of upper and lowercase as well as numbers and symbols.
Keep confidential data away from passwords and pin numbers: The downside of strong passwords is trying to remember them. Never leave a memo of your passwords on your smartphone.
Unsolicited Links: If you get a link from someone and you didn't ask for it, email them back asking if they meant to send it. Clicking unsolicited links can download malware.
Apps : Only ever download apps from a curated source such as a trusted website or official app store.
Read the fine print: Before pressing "Agree", read the Terms & Conditions (or with Android), system permissions. Not doing so could result in the app harvesting personal information.
Update software regularly: Make sure any apps you're using a kept up to date. If you're worried about blowing mobile data allowances, use Wi-Fi at home.
Install a security app: There are heaps of different mobile security apps available. Most should also allow you to remotely lock, wipe and track down a lost or stolen phone.