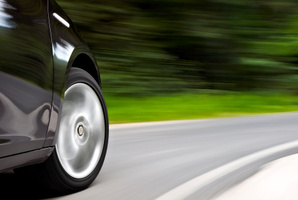 EASY BEING GREEN: With only 3 wheels and a price tag of less than US$7,000 the American two-seater Elio car manages around 35 Km per litre of petrol on the open road. Its top speed is around 160 Kph so watch those speed limits. It has two wheels at the front, the third at the rear, and body panels made of a composite. The passenger sits behind the driver rather than alongside. So no worries about the whole right-hand vs left-hand drive problem.
TOWER OF STRAW: The wind may ruffle your hair in the morning as you go to work, but unlike the hair on the Strawscraper in Stockholm that doesn't generate any useful electricity. The hairs on the skyscraper are in fact piezoelectric straws that can recover wind energy. The straws are designed to give the building's exterior the appearance of breathing, but also to create usable power through small movements generated by the wind.
At least it shouldn't need a haircut every few weeks, but cleaning could be a nightmare.
DONE WITH MIRRORS: If your brain's swelling, perhaps after a stroke, the surgeon may have to drill a hold in your head to relieve the pressure. In that case you'd better hope the drill doesn't slip or you could be in real trouble. Researchers at the Fraunhofer Institute hope to make such procedures much safer with their high energy femto-second laser. The laser beam is guided by an arm containing micro-mirrors that precisely control the cut. The mirrors include highly-reflective electric layers to reflect 99.9% of the laser beam, rather than the 90% of previous mirrors. That means higher-powered laser beams are used for cutting. What was that about needing a hole in the head?
ATTACK OF THE HELMET HEADS: Giro's Air Attack Shield racing bike helmets were designed for aerodynamics, optimised for efficiency in wind tunnel testing. The polycarbonate shell is lightweight and durable. The design suspends the helmet slightly above the head and creates a path for air to flow through, keeping the rider cool. At least this time the hole's in the helmet, not the head.
BOTS ON THE BALL: The 2014 soccer World Cup will be held in Brazil. Thousands will go along to watch the games, and someone has to keep an eye on all those fans. Among the security detail will be 30 PackBot robots similar to those deployed by military forces in Afghanistan and Iraq. The PackBots will carry cameras to investigate suspicious objects and explore threatening environments. Let's hope they're not kept too busy.
Miraz Jordan, knowit.co.nz