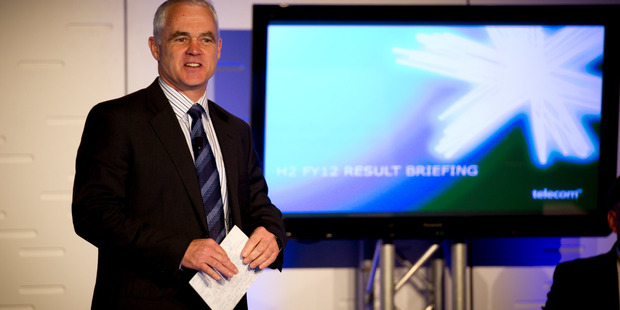 Telecom now expects the costs of restructuring its business - which includes cutting up to 1230 staff - to be between $100 million and $130 million.
This is up from estimates in March which put the cost between $70 million and $80 million.
In a statement to the market today, Telecom said the increase reflects estimated non-cash adjustments - such as write-offs on assets - associated with stopping some business activities
Telecom said it expects half of the restructuring costs ($50 million to $65 million) to be non-cash in nature.
By the middle of this year, Telecom plans to cut staff numbers from the 7530 it employed at the end of 2012 to between 6300 and 6600.
It expects to save $100 million to $120 million a year in payroll costs as a result of this.
Telecom is reviewing its business and making changes in an effort to build "a leaner, more agile organisation" and get its costs to a point where it can remain competitive.
The company said it today it expects adjusted ebitda (earnings before interest, tax, depreciation and amortisation) to remain $1.04 billion to $1.06 billion for the 2013 financial year, which ends 30 June. Management expects ebitda to be at the bottom this range, because of price competition in the fixed-line market and "margin pressure" in its information technology arm, Gen-i.
Telecom said its guidance for capital expenditure to stay around $460 million for this financial year.
Over the next three financial years, Telecom expects to invest $400 million to $500 million a year as it "executes its new strategy".
Telecom chief exectutive Simon Moutter is holding a briefing for investors and analysts today on the company's new strategy.
"The strategy outlines the steps Telecom is taking in New Zealand to shift from a traditional fixed and mobile infrastructure company to a future-oriented, competitive provider of communication, entertainment and IT services delivered over its networks and the Cloud," the company said today.