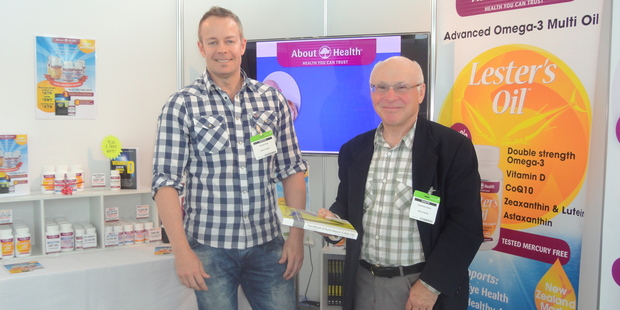 Why did you set the business up?
My mother was ill with Chronic Lymphocytic Leukemia and I wanted to give her a chance. I searched for promising substances and stumbled upon resveratrol. The rest is history, the product had the surprising effect of helping her mobility -she was due for a hip replacement - and people noticed her improvement, and began contacting me to buy it. And that's why it was put on the market. She made a remarkable recovery after a couple of years with her more serious condition as well.
How do customers hear about you?
We do a lot of radio and internet advertising, as well as TV advertising and direct mail. A lot of our business comes from word of mouth and referrals. Our customers are generally 'worldly' and very interested in health- related matters.
How do you maintain a relationship with customers in between purchases?
We have a newsletter and regularly communicate with our customers via social media, in particular Facebook. We also stay in touch by direct mail and advertising.
How international is your customer base?
We have had a substantial number of customers, in the tens of thousands over the many years. We have many in Australia and other parts of the world as well.
What are your best selling products?
New Zealand's original resveratrol product - Res-V - sells a very large amount. Our new product Lester's Oil is also doing very well as well.
How are you different from your competition?
We don't sell everything, we sell a few 'best in breed' products, each with multiple ingredients and benefits. Our new Lester's Oil has six ingredients, and will cost people around half the price of buying the ingredients individually. We sell in larger supplies as well which makes it even more cost effective. Most of our customers use just a couple of our products, which means fewer pills, less hassle, and greater stickability.
What are your costs versus a bricks and mortar store?
Costs are substantial, what we lack in high rent, we have to pay in high advertising and other costs. There's no free lunch.
What are your expansion plans?
We are looking further offshore due to uncertainty in the regulatory environment in NZ.


How to get a higher profile for your small business. How do some SMEs attract more publicity than others?