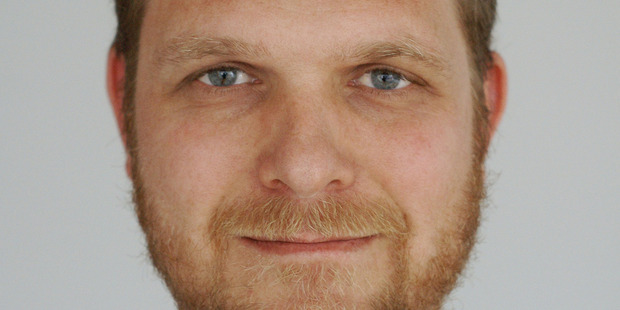 Boost New Media is a Wellington-based web development agency with an office in Shanghai. Nathan Donaldson, founder and managing director, visits Shanghai every two to months and talks to Gill South:
Why are you in Shanghai?
Boost opened an office in Shanghai in January this year, one of only five companies in the whole of China providing coaching and training in Agile and Scrum-based development methodologies. Now the preferred software development processes in the United States and Europe, the wave of adoption is only just starting to hit China. Boost couldn't ignore the opportunity presenting itself to us in Shanghai.
Our manager of Boost Agile in Shanghai is Jacob Creech, the son of former MP Wyatt Creech, who's fluent in Mandarin having worked in China for several years. Jake has more than seven years experience working in IT in New Zealand and China in project management and marketing roles.
His brief has been to not only run Boost Agile's regular Scrum workshops locally, but to get out there and build Boost's market credibility by networking and establishing partnerships and collaborative opportunities that are now expanding their client base.
For example, with one of their local clients, a start-up which is facing thorny problems, Jacob's worked at a reduced rate inculcating Agile values into their workplace, which has been "life-changing." In return the company is helping build Boost's reputation and local cred.
What is the potential there?
Huge. There's a rapidly growing demand for more efficient and cost-effective IT processes, which is what Agile provides. Yet, China's been slow to adopt because salaries there have been so low. That's all changed. Salaries in Shanghai vary widely but for some organisations they have risen to the same levels as they are in the United States. So organisations want greater efficiency - particularly the multinationals already using Agile in their other global operations and wanting to adopt it in their R&D centres in China. Boost is there to catch the wave of adoption.
Why base yourselves in Shanghai?
Shanghai is the biggest city in the world with more than 24 million people and a great entrepreneurial spirit. It's very cosmopolitan and is increasingly an important international business hub. The scale of the market is beyond our scope in New Zealand or Australia with your average small business having a staff of around 500, medium-size around 5000 and large over and above 50,000. Because it's such as business hub and centrally located, it's also a great base for us to reach out to the rest of China.
What have they learnt about doing business there?
You need plenty of patience, resilience and a strong focus on the long-term. It can be challenging for a start-up, especially getting through the basic regulatory processes. For example, it took us six months and significant capital investment to acquire a licence to operate as a wholly owned foreign enterprise - and involved completing and translating 33 different documents. But because we were clear about our long-term outcomes, we were comfortable about the scale of investment and energy.
Additionally, as a Kiwi start-up, you have to be prepared to go it alone. The New Zealand Government provides virtually no support for very small players. It's only once you reach a certain threshold that they'll step in. I'm happy to say that NZ Trade and Enterprise has recently recognised Boost as a Focus 500 company giving us access to their high-level global business networks, advice and strategic support.

A lot of people will set up their businesses while still in jobs. The question is, what size does their fledgling business have to be before they leave the safety of the salaried job? When is the time right? Email me, Gill South at the link below. Tell us your stories about when you took the leap: