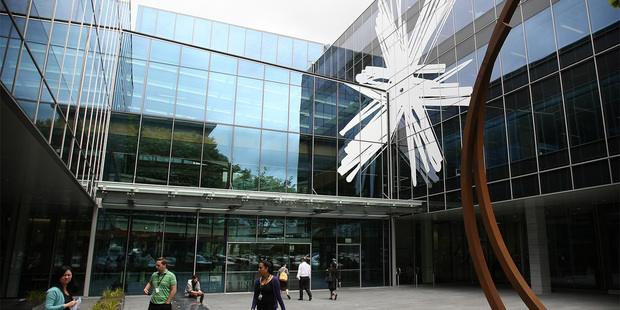 Telecom has lost an appeal against a court ruling that resulted in it being hit with a $12 million penalty for using its market dominance to kneecap competitors a decade ago.
In 2009, the High Court upheld a Commerce Commission complaint that Telecom used its dominant market power to deter competitors in the wholesale and retail market for high-speed data services between 2001 and 2004.
The legal action, which began in 2004, focused on Telecom's pricing of "data tails" - the Telecom-owned connection between a customer and the competitor's own network.
Telecom's rivals relied on buying access to these data tails to serve customers in mainly provincial areas where it wasn't cost effective to copy Telecom's network.
The High Court judgment found Telecom's high wholesale prices for data tails shut its rivals out of the associated retail market and deterred them from offering competing wholesale services.
As such, Telecom had breached section 36 of the Commerce Act.
As a result of the breaches, in April last year the company was hit with a $12m penalty - the highest handed out in history.
Telecom company then headed to the Court of Appeal and mounted a full-scale attack on the original judgement.
But in a ruling made public this afternoon, Justices Susan Glazebrook, Ellen France and Robert Chambers have thrown out Telecom's bid.
"We do not accept Telecom's submission that the High Court erred in concluding that there was direct evidence of anti-competitive purpose," their ruling said.
The company has also been ordered to pay the Commission costs "for a complex appeal".
While Telecom lost its bid, Justices Glazebrook, France and Chambers accepted a cross-appeal from the commission.
This related to a decision from the High Court that it did not have the jurisdiction to rule on Telecom's conduct prior to 2001.
Justice Chambers said he accepted "the Commission's challenge to the High Court's conclusion".
"I would hold that the High Court did have jurisdiction to give declaratory relief with respect to Telecom's pre-2001 conduct," he said.
As such the Court of Appeal amended the declaration against Telecom to say that the company took advantage of its "dominant position/ market power from February 1999 to late 2004...for the purposes of deterring potential or existing competitors in the wholesale market for backbone transmission".
Commerce Commission chairman Mark Berry welcomed the ruling.
"While the same conditions do not exist today, this ruling is important as it reinforces the fact that it is illegal for a business with a substantial degree of market power to take advantage of that power to deter or prevent rival businesses from competing effectively."
Telecom also appealed against the $12m penalty it received, but the three judges said this would be dealt with in a separate judgement.
While the declaration against Telecom now includes its pre-2001 conduct, the Commission has conceded it is not entitled to seek penalties against the company for its earlier breaches