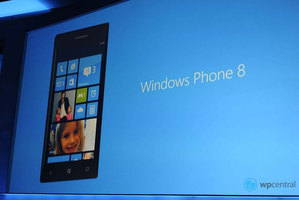 What a week for Microsoft. Having set the tech world ablaze with the Surface tablet, Microsoft are hoping to deliver similar excitement levels with Windows phone 8, codenamed Apollo, at its Windows Phone Summit event in San Francisco.
Microsoft has announced eight updates for its mobile OS, Each covering a raft of new features and functionality. Perhaps the most obvious is the new Start Screen, but multi-core processor and removable memory card support, shared native code between Windows Phone 8 and Windows 8, a revamped Internet Explorer 10 plus NFC and a new Wallet app are the key biggies.
Shared Native Code
Windows Phone 8 will share much of its code with Windows 8, making it easier for developers to create apps for both windows 8 PCs and phones. This mightn't be huge news for consumers but shared native code is a smart move that could allow Microsoft to leverage its strengths in the PC market onto the rapidly growing mobile space.
Multi-core CPU support
With IOS and Android hardware being launched with multi-core CPUs as a default specification, building Windows Phone 8 to support multi-core chips is a complete no-brainer. Not only will it allow Windows Phone 8 to foot it with the iPhone and Android handsets, it'll also mean a far more responsive experience for users.
Storage
Last but by no means least on the hardware front, Windows Phone 8 will also support microSD cards. Whilst this has been a default for Android for some time, Win Phone 8 users will be able to add a MicroSD to transfer information from their PC to their phone, and from phone to phone.
NFC
Windows Phone 8 will also support NFC (near-field communication) data sharing. This is potentially huge when taken alongside the newly announced Wallet feature. Tapping a Win phone 7 device against an NFC enabled PC, tablet, or even cash register will not only allow users to pay for goods and services, but to also instantly exchange contacts, webpages or even to redeem coupons or pay a bus fare.
MS-Wallet
Win Phone 8's Wallet hub is where users store credit and A™ cards, as well as third-party loyalty cards, plus coupon deals. It's verily similar to Apple's Passbook app and will also support NFC tap-to-pay. Here's wondering how long it'll take for New Zealand telcos, banks and businesses to get on board now that all three major phone platforms support NFC.
Whilst Google could argue they've had this for eons, Microsoft's Wallet feature see's card information stored on a secure SIM card rather than in system memory. This approach is what most telco's prefer (and they'll need to embrace it before it goes anywhere). A secure SIM also makes for more seamless transfers should you swap handsets (assuming your next handset also has Microsoft's Wallet built in). This is of course only ever going to be as useful as the number of merchants that support it.
Start Screen
Perhaps the most immediately noticeable feature in Windows Phone 8is the new Start Screen. Microsoft has taken its Live Tiles approach and given them a shot of steroids to make them highly customisable. Not only does the Start Screen take up the whole display it also features three different Live Tile sizes. Users will be able to choose between a small, medium and large size for Live Tiles. The entire screen is also available for Tile pinning so users can put more on their Screen.
CIO friendly
Microsoft has long had a huge share in the NZ business applications space, so pulling its desktop roots together with a bunch of enterprise friendly features should see MS consolidate its position as the top dog in the enterprise space. Windows Phone 8 will come with a Secure Boot and encryption (which is based on Windows Bitlocker). It'll also have make app distribution and deployment businesses, offering up a mechanism for private distribution and full-on onsite management. Managing Windows Phone 8 devices will also be able to be done via a software management system. And then there's Microsoft Office.
Bad news for Loyal Win Phone 7 Users
As compelling as the Windows Phone 8 features sounded at the launch event, one significant fact that should it prove to be true will mar an otherwise perfectly executed launch. According to a growing number of tech blogs, existing Win Phone 7 users won't be getting free upgrades to Windows phone 8. Instead they'll receive an upgrade to Windows phone 7.2 which will have the same start screen goodies but next to none of the other features listed above. Desperate to lift their market share, this more could see loyal Win Phone 7 users migrating to Apple or Android.