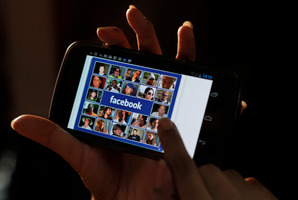 Facebook looks set to relax a ban on children using its site in a move that could see millions more sign up.
A senior employee of the company said the decision to lift the restriction could come about after admitting a large number of under 13-year-olds join up anyway.
The announcement follows Facebook's floatation on the stock market for a price of US$38 a share - a valuation that puts the company's worth at over US$100billion.
If the decision to lift the ban is implemented, a flood of new users are likely to sign up to the site.
"Some seem to be doing it with their parents' permission and help.
"We have a strict under-13 rule because of legal issues in America and we apply the same rule all over the world.
"But a lot of parents are happy their kids are on it."
The policy of not allowing underage users to make profiles has been seen by some as a way of protecting youngsters from online dangers.
Past surveys have suggested that one in three British children has been the victim of abuse on the internet.
The poll, commissioned by charity Beatbullying in 2009, also revealed that girls are up to four times more likely to face online bullying than boys.
Some school bullies have even set up Facebook groups allowing dozens of people to band together to abuse classmates.
Facebook has responded to criticism in the past by adding a number of safety features to the site to attempt to combat online bullying.
- DAILY MAIL