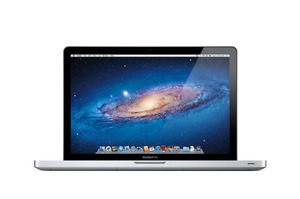 Apple has always been the rank outsider of the computer industry, even now when you seem to see everyone using one, Apple ads even on NZ TV, and Apple products in movies, TV series and music videos.
While it may seem that Apple is a computing juggernaut, it simply isn't. OK, financially, it is for sure, but its still only has around 10-11 per cent of the world's computer market.
So I have to smile ironically when people refer to Apple as some kind of scary monopoly.
That seems to be about the rate for New Zealand, too, I figure, but we've always had a pretty high Apple tolerance.
On that word 'tolerance': the Herald tells me online staff still have to cull lots of hate mail from the Mac Planet comments section, by the way, some very personal. It's kinda scary, but also really pathetic that people get so worked up about something like technology. I mean, it's not like it's your family or anything. (Do keep the hate comments coming, though, please. It gives them a laugh, and I don't get to see them anyway. And hopefully it releases some blood pressure or something.)
Apple is still firmly the outsider, despite appearances. It does just about everything differently - packages together excellent tech in a usable way, actually makes attractive hardware and software, and actually makes a huge profit from doing all of the above.
You know, like all that Xerox PARC tech that nobody else could make usable. It seems only Steve Jobs could figure out how to package it and use it properly. And if that's not genius, what is?
Almost three decades later, Apple is in its second great rise and it has been cannibalising PC sales with iPads. As many commenters so rightly point out, most people don't use their computers for very much beyond email, web surfing and some occasional writing.
An iPad does all that in a portable and attractive package, so why bother with a cheap PC at about the same price?
Principal Gartner analyst Mikako Kitagawa noted "Questions remain on whether low-end systems can attract consumers, as their attention has moved to other devices." She means Tablets.
As a result, the other PC manufacturers are concentrating more on the smartphone and tablet space. If you consider the iPad a 'personal computer', then Apple is simply crushing the competition. So far.
Research firm Gartner recently released its PC shipments report for the first quarter of 2012. It shows Apple is now the third largest PC maker in the US.
Apple experienced a slowed-down year-over-year growth of 3.8 per cent with 1,640,814 Mac computers shipped. But it was still growth - meanwhile, the rest of the industry has declined 3.5 per cent since the first quarter of last year.
Apple's PC market share has been declining over the last couple quarters due to lack of updated hardware - no new Mac Pro for simply ages. The iMac could do with a refresh, and rumours of new MacBook Pros don't seem to lead to anything tangible.
Gartner reckons Apple has 10.6 per cent of the market after a high - the highest since the 1980s - of 11.6% in the last quarter of 2011.
As part of the bulking out of Apple acceptability, though, Macs are being seen more in enterprise, along with innumerable iDevices.
What about new Macs, then?
Intel has just shifted the announcement of its next-generation Ivy Bridge processor from April 29 to April 23. PC makers are said to be gearing up to release a second generation of ultrabooks in May, but you could see Ivy Bridge Intel processors powering Mac OS X before then, with the new chip expected to replace its predecessor, the Sandy Bridge family, in Apple's next MacBook Pro.
A new 15-inch MacBook Pro is expected (these are essentially rumours, please note, since Apple has said nothing) to become the first Mac to adopt the new Intel, wrapped in an all-new, thinner and lighter form factor reminiscent of the MacBook Air.
Honestly, I'm not sure if these are rumours of actual devices or just someone's wishing. Which is understandable: I want one, too.
Such a machine might debut later this April, or in early May, claim the rumours.
Then the iMac could follow the new chips and maybe a redesign too: most likely a thinner frame and perhaps an anti-reflective glass display, in perhaps June or July.
Apple's annual World Wide Developers Conference is always mid-year. This used to also be a showcase for new professional products, so maybe there is even a new Mac Pro coming? But there has been no word on that prospect for a long time, and the current line is really getting left behind. whatever, Apple almost certainly has to do something big for WWDC.
I know, how about a Logic update that really pisses off all its professional audio users? I'm sure Pro Tools could use a boost, like Adobe got from the Final Cut Pro X fiasco.
Maybe this is just Apple sharing the love, hey?
Meanwhile, another Intel-developed technology is still sitting there in all those new Macs, largely doing nothing: yes, Thunderbolt.
The ability to plug multiple things into one port is very handy on a laptop, and transfer speeds outclass USB 3.0, making it ideal for HD video and just, you know, fast transfers.
A Thunderbolt port was recently spotted on a lone PC motherboard, but the technology is still very, very far from mainstream outside of Apple products.
And there's almost nothing to plug in to those Mac Thunderbolt ports anyway.
However, in a 52-minute Intel presentation at the IDF event in Beijing, VP of the Intel PC Client Group Kirk Skaugen said there were lots of Thunderbolt devices coming:
"We have dozens already in the marketplace, things like storage devices. But we're actually on track to deliver approximately a hundred different devices by the end of the year, and by the time we get into 2013, hundreds of different Thunderbolt devices.
Well, finally.
- Mark Webster mac-nz.com