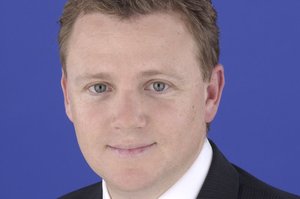 New Zealanders are ready and willing to pay for legitimate alternatives to illegally downloaded movies and television content, but they aren't being given the options fast enough, one technology expert says.
Peter Griffin, of the Science and Media Centre, said the only way internet piracy could be stopped was to offer viewers a legitimate alternative.
"If you use similar platforms but allow people to pay, they will."
Griffin said that was proved when iTunes moved into the New Zealand market, late by international standards, and experienced a big local uptake as people paid for music instead of downloading it illegally.
He said now that New Zealand's broadband could cope, there was no reason film and television could not go the same way.
The latest addition to the market is Quickflix, which offers streaming of television programmes and movies to a variety of platforms, including iPad and PS3. Content is offered for an introductory price of $9.95 a month.
But the service has been criticised for the lack of available content - the movies are mostly classics, such as Bram Stoker's Dracula, rather than new releases. A deal between Sky TV and HBO for Sky's Soho channel means HBO, a shareholder in Quickflix, cannot provide content to be streamed.
Griffin said: "The reality is they've launched a really weak content mix that I wouldn't pay $9.95 for."
He said the content that was available to New Zealanders, through Quickflix, iSKY, TVNZ and TV3 on Demand and iTunes, compared poorly with United States and British offerings.
"The BBC iPlayer has a much greater range of free content than TVNZ on demand."
Other options overseas include Netflix, which for US$7.99 ($9.75) a month offers a very good selection. And Hulu offers free streaming of some networks within the US.
Griffin said that was partly because New Zealand's broadband lagged behind the rest of the world.
He and Quickflix chief executive Chris Taylor said New Zealanders wanted an alternative to Sky TV. Griffin said Quickflix was the first to try to break down the barrier, although nothing on offer was as attractive as Sky's iSKY.
Taylor said Sky had been allowed to get huge market penetration but "there's no reason why you couldn't have Quickflix and Sky in the house, maybe without the movie channels". He said there had been discussions with broadband providers in New Zealand to ensure that people using Quickflix would not exceed their data caps. "But with the trajectory of broadband limits, in 18 months we won't be having this conversation."
A movie generally required about one gigabyte.
Taylor declined to give information on the number of subscribers who had signed up for the introductory Quickflix offer but said the service had experienced a strong start and exceeded expectations. "We will be growing our content portfolio over time. The quicker subscribers get behind us, the faster that will happen," Taylor said.
Griffin said it would be key for Quickflix to get tech-savvy people on board and to drive awareness into the mainstream.