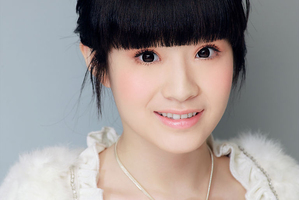 The music industry has been having a laugh at our considerable expense for decades, thanks to the magic of new formats. The public has willingly - and apparently obliviously - paid over and over again for the same thing.
Many readers will have replaced or supplemented their vinyl copy of Blonde on Blonde with a cassette when the latter was invented, allowing them to take their music anywhere.
Some years later, they will have upgraded to a CD version of the same thing, fooled by the fiction that the digital recording sound was superior to analogue and discs would last forever.
Then, in what seemed like a very short time indeed, they had to buy the same music again in MP3 format so it could be played on their MP3 devices.
The musicians did not do any more work for that money. The record companies did a little, but not much. Both got multiple payments for the one piece of work.
And the record companies call downloaders pirates?
While all this was going on, a friend in the music industry pointed out to me that a whole generation has grown up that has never paid for music and never will because they have been able to download it illegally.
He pointed it out in 2005. This battle the entertainment industry is having with people "pirating" its work was lost a long time ago.
Once a technology has been invented, it cannot be uninvented. Policing of illegal downloads is impossible. Once one site is shut down, two more will appear to replace it. And once people have got used to getting something free, they will never start paying for it.
Rupert Murdoch's attempts to force people to pay for his media company's online content have largely failed.
Most newspaper publishers realised that if they locked up their material and made people pay for it, those people would go and get their news where they didn't have to pay.
Artists will adapt. The makers of music will make their money in other ways. For a long time now they have been as dependent, if not more dependent, on the sale of merchandise and, increasingly, appearance fees to make their wealth.
One of the highest earning, most popular performers in China is Xiang Xiang, whose music is bought almost exclusively in pirated form.
As a result, her recordings have reached millions of people who otherwise would not have been exposed to it, making her so popular that she can charge astronomical appearance fees. She is showing us the future.
Closing down megaupload.com and prosecuting those behind it is clinging to the wreckage of a fast-sinking old model of business.
Dumping all over Kim Dotcom may indeed make an example of him - an example of the futility of trying to enforce the unenforceable and of refusing to accept reality. The creative industries need to face facts, as unprofitable as they are, and come up with some creative solutions.
IF YOU live long enough life regularly sends you small ironies to savour. While researching something completely different recently I came across an interview I did in 2007 with Richard Watson, author of Future Files: A History of the Next 50 Years. Watson earned his living advising governments and others about trends and the future.
He was a level-headed futurist aware that every guess was just that. In fact, most of what he said in the story is still relevant. But one line did leap out at me: "Nor does he have any time for social networking sites. 'I avoid them like the plague'."