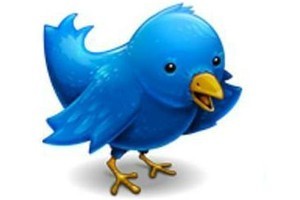 Twitter's admission that its iPhone app has been gathering address book data without telling users is a big issue for New Zealanders who are used to good privacy protections, a tech expert says.
The social media service has promised to make its privacy guidelines more transparent after it was revealed its iPhone app collected users' personal information without their consent.
Collecting data without permission is a violation of Apple's guidelines for app developers, with the tech giant promising to crack down on any app developers that do so.
Telecommunications Users Association chief executive Paul Brislen said the revelation was "a big issue for New Zealanders".
"We've got such good privacy laws and we're used to companies gathering information for one purpose, they can't use it for something else. So we're quite used to that here, and of course this is an American company, so none of it applies," he told APNZ.
Many New Zealanders would not mind giving away personal information that improved services if companies were transparent about it, he said.
"But certainly people do get quite caught out by this sort of thing ... If it's not transparent, it's quite abhorrent. They've got to tell me about it up-front."
Assistant Privacy Commissioner Katrine Evans said: "It's common for social networking services to offer to search through existing contact lists but companies need to be extremely clear in telling customers what they're going to do with their information.
"They need to have very good reasons to copy contact lists and should only do so after gaining customers' explicit consent. Companies also should delete the information as quickly as possible. People need to be careful if they have confidential numbers in their contacts.''
Privacy issues have landed tech giants Facebook and Google in hot water, with Apple and Twitter just the latest, Mr Brislen said.
"It's a two-fold problem. Firstly, they're growing so fast that they don't necessarily know what each different part of their own business is doing. And secondly, they're all run by geeks, and then the geeks tend to build these things in and ask for forgiveness rather than permission.
"All too often, privacy isn't necessarily their first port of call when they're thinking about these things - they do it because they can."
Mr Brislen said the issue would not affect Google's popular Android mobile operating system, which requires app developers to ask for users to agree to explicit privacy permissions.
"That's really the beauty of the Android environment - when you do sign up for an application, it tells you exactly what it's going to do, so you can't then be surprised later on when it is taking your location or your address details or whatever."
Mr Brislen said it was hard to say how many people were using apps like Twitter in New Zealand, because often people were using multiple apps and services across multiple platforms.
Neither Apple nor Google could not provide data on how many times the Twitter app has been downloaded from their app stores in New Zealand.
Twitter did not respond to a request for comment, but a spokeswoman told international media the company wanted to be clear and transparent in its communication with users.
"Along those lines, in our next app updates, which are coming soon, we are updating the language associated with Find Friends to be more explicit."
An Apple spokesman told APNZ in an email that apps which collected or transmitted a user's contact data without their prior permission were in violation of its guidelines.
"We're working to make this even better for our customers, and as we have done with location services, any app wishing to access contact data will require explicit user approval in a future software release."
- APNZ