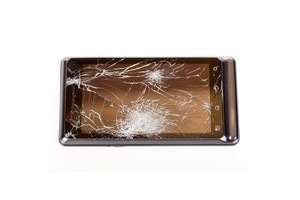 TOUGH TOUCH: Corning's Gorilla Glass features in many touchscreen devices. Now they have a new version that's thinner and more touch-sensitive. Gorilla Glass 2 is 20 per cent thinner but the same strength as the previous version. The reduced thickness means a user's fingers are closer to the touch sensitive materials and that means faster and more accurate responses. The new glass also lets more light through so screens can be brighter. There's another gram off the weight of your smartphone. CNN has more.
FOLLOW THIS: An electric bicycle usually adds a heavy battery to the bike frame. The Ridekick bike trailer takes a different approach. It stows a battery in a small trailer that pushes the bike along when you need a boost. It can be installed on most bikes in a few minutes, and the trailer can also hold groceries or a briefcase. The fully charged trailer can push the bike for up to 19km at up to 30 km/h.
Clever. Read more here or check out the video here.
BIKING SOUTH: Helen Skelton's on her way to the South Pole — by bike. She's also using skis and a kite for added speed. It's not just your average road or mountain bike though, and it probably doesn't have a battery in the trailer, even though it's uphill all the way. The 20kg bike was specially designed by Hanebrink for the 805km journey. It uses heavy fat tubeless tyres on lightweight hand-made wheels. The width of the tyre helps it 'float' on the snow rather than sinking in. The tyres have thin steel belts inside to make them more durable. The bike has a low centre of gravity and uses a lightweight frame. All the parts have to be able to withstand freezing. So when she's skiing, she has to tow the bike too? Details at the BBC.
BIG STORAGE: We usually think of as battery as being a small chunk of stuff that powers a car, bicycle or TV remote. In Zhangbei, China though the world's largest battery uses arrays larger than a football field. BYD's battery energy storage system combines 140 Megawatts of wind and solar energy, 36 MWh of energy storage and a smart power transmission system. That'd power a fair few bikes. CleanTechnica has more.
SKATE UP: SpnKiX are a skate, with rechargeable lithium batteries in a motor, and a wireless remote control. Strap the skates on over your shoes and press Go on the remote. It has a variable speed control so you don't just have to go full tilt. Removable training wheels help you get started. Max speed is 16 Kph. I wonder if they'd get me up Wellington's hills? Check out the SpnKiX site.
- Miraz Jordan knowit.co.nz