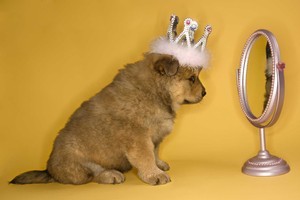 I ROBOT: Qbo is a cute little robot that can recognise both faces and
objects. In one recent experiment Qbo did something most animals can't
do: it learned to recognise its own image in a mirror. Robots 1; dogs
0. The Corpora Robotic Company. Video here.
THYME FOR SCHOOL: The Thymio II robot from the Ecole Polytechnique Fédérale de Lausanne has a mission: to teach schoolkids about technology. The 11 cm x 11 cm wheeled robot includes half a dozen sensors and LEDs and has a slot for a memory card. It has proximity sensors, an accelerometer, a microphone and a temperature sensor. A USB port allows the robot to connect to a computer where open source software can be used to program it. It's not as cute as Qbo though.
Ecole Polytechnique Fédérale de Lausanne.
Video here.
LACY TIRES: Do you regularly check the air pressure in your vehicle's
tires? I thought not. New tires from Bridgestone don't even need air. Instead carefully patterned spokes made from a recyclable thermoplastic resin form a lattice on the side of the tire for support. Cross another annoyance for car owners off the list.
Tech-On.
WINDOW SMARTS: Windows are a bit of a problem when it comes to heat.
In the summer they let heat in and in the winter they let it out, so we end up adding extra cooling or heating to make a room comfortable. Window coatings reduce heat coming in on sunny summer days, but then the winter sun doesn't warm the room either. Lawrence Berkeley National Laboratory are exploring using nanocrystals to change the
window surface dynamically. Charge the nanocrystals with a small electric current and they can allow light but not heat through. Hook the windows into a sensor system and they could dynamically adapt to conditions keeping the building at just the right temperature. Keeping winter warmth in sounds like a great idea. NPR.
BABY FOLDING: Got a baby? Need a stroller? The Origami baby stroller
does the hard folding work for you. A built-in generator charges the system while you walk, which is just as well because the stroller includes daytime running lights and pathway lights. An LCD screen shows information such as the weather, your walking speed and whether a child is actually in the seat. And when you want to fold the
stroller to put it in the car or to store till tomorrow press a button and it folds itself. Caution: remove baby before folding stroller.
4Moms. Video here.

Miraz Jordan, knowit.co.nz