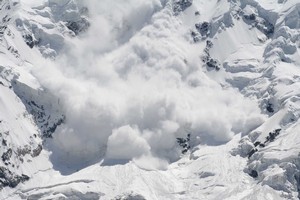 EV-ING: Croatia's Dok-ing electric vehicle now has the status of prototype. The EV can travel at up to 140 Kph, and has a range of up to 220 Km. It comes with 2 or 4 gullwing doors. The vehicle seats 3 adults. It's great to see an EV trend. Dok-ing Automotiv.

LEARNER CARER: A personal care robot from the Nara Institute of Science and Technology in Japan is intended to help dress people who are elderly or have physical disabilities.
Unlike previous robots, this one quickly learns to adapt to the individual size, shape and movements of the person being dressed. Robots like this may allow people to live independently who would otherwise need to go into care. The ability to learn and adapt would seem fairly crucial for a personal care robot. Marketwire.
SNOW WINGS: If you're a really serious skier or hiker you may be in avalanche territory. If you're hit by an avalanche the biggest danger is being buried by the snow. But if you wear the Avalanche Airbag Safety System from North Face just pull a ripcord to inflate 'snow wings'.
They'll help float you to the surface, increasing your chances of survival. The backpack holds a nitrogen canister to inflate two bags that resemble wings. Or maybe they're snow angels. Discovery News.
STRIVE TO BE FIT: Fanatical about tracking your fitness or just want more motivation? The Striiv is a small touchscreen gadget for your pocket or belt that records your steps. It displays stats such as calories burned, weekly averages, personal bests. Striiv includes
games you play by moving around, and has rewards for moving, such as donations to charity by sponsors. More vigorous movements, such as climbing steps, earn more points. Sounds fun. MedGadget.
Video here.

3D JET SET: If you're learning to fly a fighter jet in a military simulator then space and depth perception can be tricky, thanks to the 2D projection. The Russian makers of the MIG jet have created a 3D simulator. Their system produces stereo imagery making it much easier to assess distances. The simulator includes the MiG-29's cockpit and
actual control systems. Those jet fighters are a danger if the pilot can't asses distance correctly. Gizmag.
Miraz Jordan, knowit.co.nz