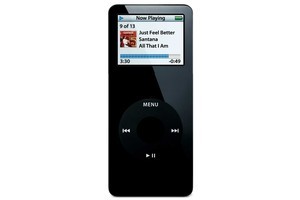 Fancy a free iPod? Apple is offering a new-model nano to anyone with an original from 2005 because of a fire-risk recall.
The first-generation nano was made between September 2005 and December 2006 - but owners will have to dig out their old, and probably unused players, in order to get a new one.
Apple issued a release this week saying that the battery could catch fire, and the recall amounts to a free replacement offer which could cost the company millions of dollars.
During the first model's shelf-life, Apple sold more than 60 million iPods, according to the company's official figures, although it is not clear how many of those were the nano model.
Owners of the first-generation iPod nano will be able to get them replaced once they have provided their model to Apple, either through a store or via a courier.
Apple said the problem "has been traced to a single battery supplier that produced batteries with a manufacturing defect".
"While the possibility of an incident is rare, the likelihood increases as the battery ages."