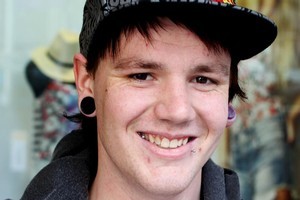 Not one warning notice has gone to internet users illegally downloading music, movies and TV shows - because of a $25 administration fee.
The "three strikes" law came into effect on September 1, making internet piracy punishable by a fine of up to $15,000. It is up to internet providers to chase customers suspected of piracy.
Two warnings must be given before a case can go to the Copyright Tribunal but warning letters have not been passed to customers because copyright holders have not paid up.
Internet provider DTS general manager Brendan Ritchie said: "They expect us to excitedly and enthusiastically send out these notices that will start off a legal process against our customers. It's a little strange."
A spokeswoman for Recording Industry Association of New Zealand (RIANZ) said a credit system was being set up next week so internet providers could send the warnings and claim the administration fee. RIANZ managing director Chris Caddick said there was confidence the system would work.
The internet providers have nine months to send the warning notice to an infringing customer.
THE YOUTH THESE DAYS
Jared Hardie, 18, has 2000 songs on his iPod and says he didn't pay for any of them.
The impressive collection comes courtesy of "computer geek" friends and continues to be updated, despite the risk of tough penalties.
"I'm computer illiterate; I don't even have an iTunes account. So I'm not breaking the law; they are," Hardie, a tertiary student, says.
Maddy Moorhouse, also 18, now pays to download music through legal sites. But because her music collection is well established already, it's not costing her much to maintain.
"There was so much music at your fingertips before, so everyone's already got all the old school songs," she says.
"I don't think it's anything to do with ethics."