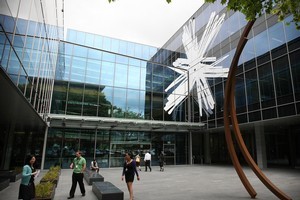 Telecom has admitted a software error has caused over-counting of broadband usage since November - affecting 35,000 customers who will be now be offered compensation.
"This fault has emerged over the last 6-7 months since November and it has probably affected seven per cent of our total base," said Telecom retail chief executive Alan Gourdie.
"Our first step is to apologise to those customers. We're in the process of identifying them and we'll be providing compensation for them."
Gourdie said the fault, which was fixed last Friday, had progressively developed across a number of the network's broadband radius access servers.
"Initially it was a fault in one box and it moved on to other boxes." The radius access servers manage the data flow through the network and serve clusters of customers. The software fault developed in the servers' line cards and has occurred nationwide.
"Because these boxes are throughout the country, when a certain condition was met in the network - effectively let's call it a reset - that's when the software fault emerged and that wasn't geographically specific," said Gourdie.
He said Telecom has applied other audits across the network to ensure its broadband metering was now accurate. All customers connected to the faulty servers would have had their data usage over-rated but only those who exceeded their monthly data cap would be contacted.
"Customers would have experienced a slowing down in their broadband speed or they would have gone into overage faster - so we want to make sure both sets of customers are identified so we can apply the right compensation," said Gourdie.
"It's regrettable and a lot of work for us to do but we're committed to getting it sorted out in the next couple of months."
The compensation is likely to be either discounts or extra data allowances, depending on the customer's situation.
The problem came to light a week ago when the Herald was contacted by two Telecom broadband customers with detailed data logs showing over counting of their usage by between 30 and 60 per cent. Both customers have since been contacted by Telecom and report that their usage is now being recorded correctly.
But Alister Lambert from New Plymouth said since the fix was applied his download speed had dropped significantly from around 15 Megabits per second to 1.5 Megabits per second. Gourdie said Telecom technical staff were working through the issue and hoped to resolve Mr Lambert's download speed shortly.
Since the story was published a week ago, the Herald has been contacted by broadband users across the country complaining about over counting of broadband usage.
Telecommunication Dispute Resolution manager Derek Pullen said the service has recognised an issue with data metering for some time and has received 87 data usage meter complaints in the last two years.
"On the basis of complaints we have received, this is not a problem isolated to any one provider," he said.
"We are in the process of raising this as a systemic issue with the industry and will shortly be publishing the report on our website."
In addition, Pullen said the service had many complaints regarding insufficient advice provided to customers by their providers about monitoring data usage - such as warnings provided when they were getting near or at their data-usage cap, and not being advised how to log in to check data usage meters.