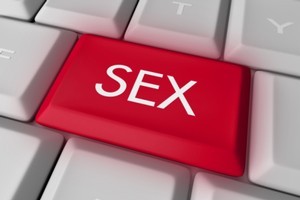 Facebook is revolutionising the world's oldest profession, putting traditional pimps out of business and helping "high-end" prostitutes drive a boom in the luxury end of the industry, a new survey shows.
Research by Columbia University reveals almost 80 per cent of New York prostitutes now use a Facebook page for business.
The average sex worker uses the social networking site to find a quarter of all her clients, making it more important than any source of new customers except escort agencies.
Prostitutes regard the internet as a tool of empowerment, allowing them to vet potential clients and set their own prices without pimps or other intermediaries who would demand a cut and try to control the prostitute's lives.
Rather than standing on a street corner waiting for a car to stop, the modern sex worker is likely to set up a rendezvous with the help of an iPhone or BlackBerry.
"A luxury brand has been born," says the study's author, Sudhir Venkatesh, a sociology professor at Columbia in New York City. "Technology has played a fundamental role. The internet and the rise of mobile phones have enabled some sex workers to personalise their trade."
Facebook is central to the growing respectability of the prostitute's working life, he claims.
"Today, they can control their image, set their prices, and sidestep some of the pimps, madams and other intermediaries who once took a share of the revenue."
Venkatesh studied 290 women who worked in the sex industry in Manhattan for a period of at least 12 months. His findings were published this week in the United States edition of Wired, the technology magazine.
The survey shows prostitutes make more than the average US income, and many say they can increase their fees by about half if they have breast enlargements. Many like to recruit clients via Facebook because it affords them a degree of security, Venkatesh adds.
The social network allows them to research the backgrounds and even employment history of clients.
Another important factor in Facebook's rise to dominate the American sex market has come thanks to the demise of the "erotic services" section of the classified advertising website Craigslist, which used to supply sex workers with around 10 per cent of their clients.
It was scrapped amid public outcry over the so-called Craigslist killer, Philip Markoff, who is believed to have murdered one prostitute and robbed two others after arranging to meet them via the site.
Facebook says it will refer illegal activity to law enforcement officials. Prostitution is illegal in all states with the exception of Nevada.
- INDEPENDENT