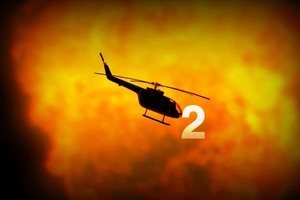 While in Wellington I caught up with Guy Horrocks, who co-founded Polar Bear Farm in 2007 - it was the world's first commercial iPhone application company. In late 2008 Cody Bunea (a lead software engineer from Polar Bear Farm) and Horrocks left to start another app development company - Carnival Labs.
Since then they have developed a pretty incredible track record for a pair of Kiwis - Carnival has made around 60 applications, many for the world's biggest brands including HBO, Estée Lauder, KRAFT Foods and Gloria Jeans.
The Kraft iPad app Carnival Labs worked on for Meredith was named Top 10 Marketer Apps in the world across all platforms by The Advertising Age, with Carnival in the running against all-branded apps on Facebook, iPhone, WM7 etcetera.
In fact, many of the apps hundreds of thousands of people take for granted were crafted by the little New Zealand firm. Including the Herald's impressive - dare I say it - iPad app, which is one of Carnival's products.
Carnival already has people in New York, Wellington and Japan, which must really pile up the use of Skype, but it's by no means a huge company - just a few talented individuals working efficiently.
Which is weird when they're designing and coding up against teams fielded by the likes of IBM. (Yes, IBM has an app development team.)
Guy's background is computing, law and design, yet he's still a young man. He holds an LLB and BCOM from the University of Canterbury, founded an award-winning forensic company in 2006 and then went on to co-found Polar Bear Farm.
Carnival Labs' other principle, Cody Brunea, has worked on Taco Bell, HBO, Marlboro, Pernod Riccard, 76 Conoco, the Honda Acura app and many others.
Despite being in transit (from New York) through Wellington to check on the new office just set up in Cuba St, with Christchurch on the schedule for the next day.
He might even be back in Wellington for the Onya awards on Saturday night (the NZ Herald iPad app is up for an Onya, for the work by APN, Shift and CL). Then it's to London, then back to New York. Despite all this mad travel, Guy seemed incredibly upbeat and wonderfully devoid of the kind of exhaustion most mortals could expect.
Perhaps he has reason to be.
"We've experienced 300% growth over the last six months, landing several large contracts direct, and Carnival Labs is gaining more traction both in New Zealand and in the United States."
But it's not like he's stopped running. The world of app development is still expanding at a staggering pace, with companies rising, typically being bought for millions at their peak, then being wound down, all in just a year or two.
Hearing Guy talk about what the future holds, 3D modelling, virtual spaces, augmented reality and the rest, it's little wonder people are already speculating that an 'iPhone 5' and the next iPad might have dual CPUs. It sounds like they might need them.
There's already been interest from Hollywood and the big games houses in 3D immersive play environments as entertainment (film) merges with entertainment (gaming).
"We were pretty excited about collaborating with Weta Workshop and we are starting to work more with the talented guys at TOUCH/CAST."
It was clear Guy was itching to show me some stuff he could not show me ... and needless to say, he didn't. (Sorry.)
It's all happening. Guy is enthusiastic about the talent in New Zealand; it's a great place for launching ideas. He mentioned many other exciting NZ app development concerns like Flightless, Motim, Smudge Apps, Majic Jungle, Moa Creative, Cactus Lab, Sna.pr and Blue Spark, some of which he could envisage Carnival Labs collaborating with in the future.
Carnival Labs focuses primarily on development of iOS applications for Apple's devices but also offers development services for Android, Windows Mobile and Blackberry, and has a strong mobile web development team.
I asked about New York, too. More seems to be happening there in app development than in California, from my perspective. It's like the impetus has shifted. Guy doesn't think so, but New York makes sense.
He explained "That's where the brands are."
Mark Webster is currently reporting from Webstock in Wellington.