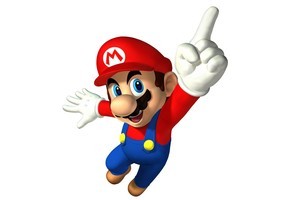 The Super Mario Bros are a quarter-century old. That's quite a scary truth for some of us rapidly-ageing game geeks.
But the fact that a platformer featuring a couple of hairy plumbers can still be deemed a great play even 25 years later is testament to the fact that game design is a legitimate art form.
It's the Led Zeppelin IV of the gaming world - you know there's plenty out there with more modern, polished production, but you don't care because it's that good.
This box set includes Super Mario Bros 1-3, plus The Lost Levels - as well as a booklet of Mario memorabilia and a CD (strangely, not playable on the Wii) of that ultra-cheesy Mario music. So the games look like they did on the SNES console, slightly more polished than the original, but positively archaic by today's standards.
But the side-scrolling platform gameplay has lost none of its original addictiveness. It's simple, but near-perfect, gameplay. There's no 5.1 audio, no 1080p graphics, no fancy laser guns and video footage.
The story setting is a very brief run of text rather than a super-polished cut scene. But put this collection in the Wii and you'll find it doesn't leave the console for quite some time.
As a celebration of designer Shigeru Miyamoto's life work on undoubtedly the most iconic gaming franchise of all time, this boxed set could have gone a bit further. The booklet features bits and pieces of Mario history but when you consider that there are literally dozens of games featuring the plumbing heroes, it would have been nice to see the evolution right through to last year's Super Mario Galaxy 2.
And the soundtrack? It's an interesting once-through listen, although its 20 tracks are padded with sound effects, including the evil "death" melody - enough to strike fear into the heart of many an aging gamer. Ironically, in order to get this old skool, your Wii will also require an update online.
Stars: 4/5
Verdict: Mums and dads, pop this into the Wii for a stroll down memory lane - and to show the kids that even the simplest concept can be a timeless piece of gameplay.
Classification: Wii
Rated: G