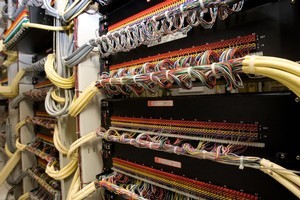 The consistency of internet speeds improved across the country in the first half of last year but Aucklanders continued to enjoy the fastest web browsing.
These findings come from the Commerce Commission's half-yearly profile on broadband quality, released on December 20.
The commission measured local and international browsing speeds, the amount speeds varied across a day and the percentage of internet downtime a month.
The tests compared the performance of leading internet companies in Auckland, Hamilton, Wellington, Christchurch and Dunedin.
Not only did the commission rank Auckland browsing speeds above other centres, it also found speeds dropped the further away from Auckland a test site was.
According to the commission, this was because of a concentration of equipment as well as Auckland's international links.
In 2009, the commission recommended internet providers invest outside of Auckland to bring other centres up to speed.
While telcos have put in more money south of Auckland, a spokesperson for the commission said it was unlikely to know the effect of this investment until the next report was released.
During testing, service in the suburbs shone and browsing was better at sites away from the central city, particularly in Auckland and Dunedin.
The report blamed this on the age of centrally-based copper lines and possible interference from other data services.
This would no longer be a problem when fibre was installed, the commission said.
Vodafone provided the fastest browsing performance nationally, with the commission reporting a notable improvement in service since their last test.
Speeds were more stable than in 2009, but in some cases still fluctuated by more than 20 per cent over a 24 hour period.
Speed varied the most at 9pm, when internet use peaks. The commission focused primarily on speeds of visiting locally-hosted websites, but international surfing did get a mention, with Vodafone's service using unbundled local loop performing best.
Unbundled local loop involves an internet provider buying and managing cable previously owned by Telecom.
The report also noted that TelstraClear cable, available in Wellington and Christchurch, had faster browsing speeds than DSL connections.
Internet reliability was also up on the year before, with TelstraClear being the only provider whose service went down for more than 40 minutes in a month.