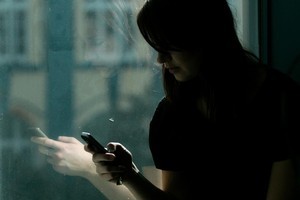 The Commerce Commission hopes to stimulate competition within the mobile industry by slashing the wholesale price of calls and text messages.
A draft plan would reduce mobile termination rates for calls from around 14c per minute to 4.68c per minute. Text message rates would be set at zero, down from around 9c.
Termination rates are the fees telecommunication companies charge one another for the termination of a call or text message originating from a rival network.
The new rates would be effective from April and bring the fees in line with the actual cost of terminating calls and texts.
Although acknowledging the reduction was sharp, Telecommunications Commissioner Ross Patterson said it would inject competition into a market dominated by big players.
"[The reduction] is justified because of the unique market conditions in New Zealand, and is necessary to remove a significant, long-standing and growing barrier to efficient expansion small mobile network operators. The removal of this barrier will promote vigorous competition for the long-term benefit of consumers." Telecom and Vodafone can offer reduced prices to customers as they can offset termination bills because of their size and market share.
The Telecommunications Users Association of New Zealand applauded the proposal and said it would improve competition within the mobile sector. 2degrees chief executive Eric Hertz agreed and said it would allow for more operators to enter the market.
"It will help new entrants like us because it lowers the barriers. You lower the costs and everyone in the market has the opportunity to put more value into what they're offering. You lower costs, I can afford to lower my prices, and afford to extend an aggressive pricing plan to more cities in the country."
But Vodafone's head of public policy, Hayden Glass, said cutting termination rates would reduce both revenue and costs and prices may not fall.
"There's no direct relationship between mobile termination rates and the price of a call from a mobile phone. The overall impact of what gets out to the retail market is unclear," Glass said. He warned that the proposal could lead to revenue shifting from mobile to fixed line providers and "causing direct damage"to the mobile industry.
"Certainly what we've seen internationally when mobile termination rates come down is that fixed operators don't change their fixed to mobile price [calls] to the same extent. You get a big transfer of revenue from mobile operators to fixed operators."
He suggested a gradual reduction in termination rates to see the impact it has on retail prices.
However, Hertz labelled Vodafone's position as "monopolistic" and was adamant that lower mobile prices would follow a reduction in termination costs.
The commission is taking submissions on the proposal and will release its final decision in March.