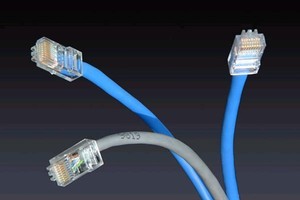 Franco-American technology giant Alcatel-Lucent has lifted the lid on its broadband technology laboratory as telecommunications equipment suppliers jostle to provide equipment for the Government's $1 billion broadband scheme.
Based in the company's Wellington offices, the ultra-fast broadband laboratory aims to test technology solutions for existing clients, such as Telecom, and showcase its equipment to prospective customers.
Alcatel-Lucent's technology director Kurt Rodgers said it was like a "sandpit" where the broadband network builders could practise using the technology.
Alcatel-Lucent plans to create a dedicated zone before the end of the year to show off its broadband solutions, said Rodgers.
Telecommunications equipment makers are not directly bidding for a role in the New Zealand Government's broadband scheme, but are lining up to be the supplier of choice for the selected infrastructure partners.
In September the Government's investment vehicle, Crown Fibre Holdings, announced a shortlist comprising Telecom and 13 local electricity lines companies and fibre network providers.
It said it would enter prioritised negotiation with three bidders - Timaru's Alpine Energy, The Central North Island Fibre Consortium and Whangarei's Northpower - with a recommendation for binding offers to the Government in October.
It is understood that deadline has not been met by Crown Fibre Holdings.
Telecom blamed the uncertainty around the ultra-fast broadband process for the cancellation of its dividend reinvestment plan this quarter.
Alcatel-Lucent has a long-standing partnership with Telecom for equipment supply and management of both its fixed and mobile networks but it will be looking to secure deals with any successful broadband bidders.
Lines companies, operating under the umbrella of the Regional Fibre Group, are seeking technology advice from Swedish firm Ericsson, but the agreement does not lock them in to purchasing equipment from Ericsson.
Rodgers said there would be an opportunity to provide network management services, most likely from one centralised point, to the successful broadband infrastructure partners.
The cost and expertise needed to monitor network performance and issues was likely to be beyond the means of many of the local lines companies bidding for a slice of the broadband network build, said Rodgers.
Chinese technology giant Huawei has also been showcasing its wares in the hope of picking up some broadband business. In September it held a three-day symposium where Communications and IT Minister Steven Joyce and members of Crown Fibre Holdings made presentations. Huawei supplies new mobile operator 2degrees.