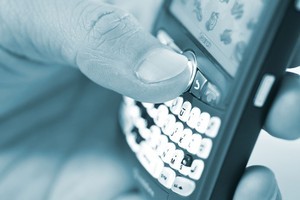 Vodafone's smartphone and 3G data users have been suffering major problems when using the network over recent weeks.
But the telco admits the fault and thinks its engineers have traced the root of the problems - and now just needs to fix it.
Vodafone customers using devices like Apple's iPhone have been stuck with problems including missed calls, hugely delayed text messages and problems using 3G data.
"Vodafone acknowledges the current network issues that some customers are experiencing on their 3G mobiles," said spokesman Matt East in a statement, "and we are working around the clock towards a resolution."
Vodafone advises customers experiencing problems to turn their phones off and back on. If issues persist, the company recommends users contact customer tech support.
"The issue has been traced to the 3G cell site network and the way it communicates with 3G mobiles during and after data sessions," said East.
He described the problem as "intermittent" and noted that customers may experience missed calls and delayed texts while in coverage areas; be unable to make voice calls until the phone is restarted; or unable to initialise 3G data sessions.
The network woes come at the worst possible time for Vodafone, after last week announcing acceleration of its upgrade path to allow faster mobile broadband speeds.
Recently-appointed general manger of networks, Tony Baird, said that Vodafone would skip two stages of network upgrades and begin to roll out 28.8Mb/s data capabilities.
"Having trialled 21Mb/s service in central Auckland earlier this year, we've made the decision to move straight to the faster 28.8Mb/s service," he said.
It also announced that it would leave its slower '2G' GPRS data network active for another decade. Baird said customers were glad that there was a 'standby' network in place to cope with problems.
Unfortunately, this hasn't helped avoid issues with the on-again, off-again faults on the 3G network.