A round-up of the latest technology news from around the globe.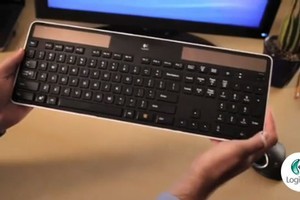 PRINT YOUR CAR: The Urbee is a 2-seater ecocar whose body parts were made entirely by a 3D printer. Material was printed layer on layer using Dimension 3D Printers and Fortus 3D Production Systems until the entire car was finished. How do you do repairs to the body work? More at FastCompany and Urbee.
TXTSPK FOR MOVIES: BriefCam is an Israeli company whose Video Synopsis software 'summarises' security camera footage. It takes the long boring parts where nothing happens out of video that spans a long period of time. 5 hours of video could be condensed into 5 minutes, making it easier for staff to monitor activity. We've all seen movies that could use this! When's the commercial release? More at AlphaGalileo.
LIGHT BOARD: The Logitech Wireless Solar Keyboard K750 takes its power from ambient light. It uses integrated photovoltaic cells and can apparently operate for up to 3 months in total darkness. An included app provides a lux meter to measure ambient light, info about battery levels, and alerts you when you need more power. If only all gadgets included photovoltaic cells. More at Logitech and video on Viddler.
TOUCHING GLOVES: Using your smartphone on frosty winter mornings is a pain in the fingers - you can't work the screen with gloves on. Or can you? Agloves contain silver-coated nylon fibres, making them
conductive, so they work on a touchscreen. Better hope the phone
doesn't freeze though. More at Agloves.
BODYNET: Finding wireless access points is always a nuisance. But what say each of us were an access point? Queen's University in Belfast says that if we were to wear sensors that create ultra high bandwidth mobile internet infrastructures we could reduce the need for mobile phone base stations. We would be the network. One for all and all for one. More at QUB.
- Miraz Jordan knowit.co.nz