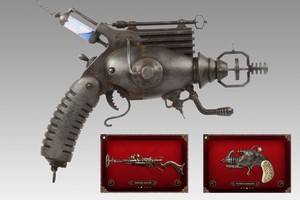 Do you think the new GST rate is a scourge, unconscionable and a plague on both their houses? I do, but it's as much because I'm terrible at maths as anything else.
It took me ages to get my GST calculations right in my spreadsheets and invoicing, and by 1st October I had to do it all over again.
Luckily a little firm in Napier came to the rescue with a really easy-to-use little App called GST Calc - and the GST on the app is nothing, which is nice and easy. It's free.
It's built by Napier company Kiwitax, a small accounting firm working mainly for small business owners with annual turnovers of less than $1 million, and also for residential rental property owners.
Unlike many accounting concerns, though, Kiwitax is into IT and development.
Kiwitax's Brena Smith says "What makes us different from the larger firms is our customer service - we really enjoy helping people get their accounting and tax sorted out in an easy, friendly way. Our pricing is often significantly less than many firms charge; this is mainly due to our efficiency and in-house developed workflow systems. Clients enjoy no extra charges for consumables etc. And talking with us is always free."
Kiwi Tax Limited was started up in 1999 by Smith and her partner Kylie Berry. The firm currently employs five other people, with a sixth starting early 2011.
"When the 1st October tax changes were announced we saw the opportunity to provide some useful GST calculators on our website. They quickly became popular with our website traffic increasing tenfold. The Kiwitax Smartphone app extends this usefulness and continues our ongoing commitment to being genuinely helpful - and of course offers an interesting marketing activity, too."
The iPhone version has been well received with excellent feedback, says Smith. But they're not limiting themselves to the Apple ecosystem - a Windows Phone 7 version was successfully submitted to the marketplace last week and an Android version is currently in development.
The Apps were built for Kiwitax by Red Jungle, also from Napier.
Lasers and Apportunities in Canterbury
Carnival Labs will be offering new positions and one or two internships over the New Zealand summer. Carnival was there at the beginning with iPhone app development, but blossomed when the iPad became available.
Carnival Lab's business advisor and University of Canterbury Vice Chancellor Rod Carr states: "The team at Carnival [is] a demonstration of a new world in which well educated young Kiwis can aspire to build a global business from local roots."
Yeah. The Canterbury firm has global iOS apps under its belt, plus the free NZ Herald newspaper-reader app for iPad.
Carnival Labs has developed for Estée Lauder, Kraft Foods (the 'family cooking application' Big Fork Little Fork for iPad) and it made the steampunk-styled gun app Dr Grordbort's Infallible Aether Oscillators.
This free app is pretty cool, actually - it's based on the 'wave weapons' designed by Greg Broadmore of Weta Workshops.
The app lets you virtually blast away at pictures of cute animals, doing no damage to real things whatsoever. But I do fear for the tender sensibilities of overly PC guardians.
You can go and buy the 'real' guns with in-app links - the Victorious Mongoose will set you back US$684.25 dollars should you feel so inclined. And that's just a handgun. It would certainly add a little frisson to your next Larping, I guess, if not outright envy. (And no, the 'real' guns don't work.)
Price Spy
New Zealanders like pies. Not just meat pies - also, seemingly, PriceSpys. PriceSpy.co.nz, one of New Zealand's popular price comparison services, has just released an iPhone app. The company already had one out for Android. The app enables you to search for products, either by using a bar code scanner or by typing the name on the screen. The application responds with the best prices listed on the web, lets you see other PriceSpy users' reviews and more.
I'm already imagining myself standing in an Apple reseller, holding my iPhone and saying 'That's the lowest you can go on that printer? Really? Because __ has it for just $__!' I like it.
PriceSpy NZ is free, it's a lot easier to carry around than Consumer magazine. Typing in names presented immediate results, but none of the few (five) barcodes I tried delivered results. Hopefully this will improve.
PriceSpy is actually a global concern run by the Swedish company Prisjakt Sverige AB - but don't worry, they're not interested in buying any farms. Although there's probably an app for that, too.
iOS conference
While we're Down South, Jade Corp's NZiDev conference is gathering steam, having gleaned over 100 registrations after only three days of unofficial advertising via Twitter and mentions here on Mac Planet and in the free monthly NZ Mac lover's PDF magazine, MagBytes.
It looks like it's all set to happen early December, complete with at least one annoying Aucklander speaking. Well, he's thrown his hat in the ring, anyway.
This will be NZ's first conference of this style solely devoted to unite the country's iOS developers. With the NZ iOS development community quickly growing and gaining an international reputation, this forms a chance to help, challenge, up-skill and to connect with like-minded developers.
It will be run barcamp-style - a dynamic schedule of events created over the course of the (un)conference by attendees who have things they'd like to present. Check out this site for more info.
Free Mac mag
By the way, if you want MagBytes delivered monthly by email for free, the roundup of tips, tricks, news, updates and info is released to a guarded and private email list administered solely by myself. The list is not for lease, sale or hire.
Just email newsletter@mac-nz.com if you want that - you don't even need to write anything, although you're welcome to put 'Free - are you crazy?!' in the subject line.
While I'm on shameless self promotion, I have begun hosting the group training sessions again in Grey Lynn. They're at Grey Lynn Community Centre of Wednesday nights at 7:30, for very cheap, friendly and useful training. More info here.
As always, I am very interested in any App news that relates to New Zealand in any way - please do get in touch.
- Mark Webster mac-nz.com