A round-up of the latest technology news from around the globe.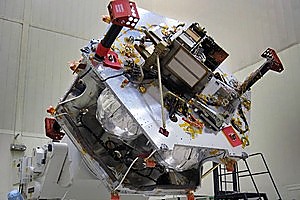 JUNO ON JUPITER: Juno's an armoured tank headed for Jupiter. Equatorial radiation belts round Jupiter could fry the probe's electronics so it has a special massive radiation vault made of titanium. Juno should launch in August 2011. Shields up!
GOOGLE EYE: German Microdrones GmbH has supplied a miniature rotary wing aircraft to Google. With a camera on board, the micro drone covers several kilometres at 80 kph. Even higher resolution for Google Earth? More at TecZilla and video on YouTube.
MUMBA JUMBO: A botnet called Mumba, on 55,000 computers worldwide, has been used by the criminal gang known as the Avalanche Group. They stole more than 60Gb worth of bank account numbers, credit card details, and social-networking log-ins.
I'm keeping my Facebook login under the mattress! Read more at AVG Blogs.
SUGAR ALERT: The University of Tokyo and BEANS Research Institute are developing a fluorescent blood sugar sensor. Hydrogel beads inside the body vary the intensity of emitted light depending on glucose concentration. This could allow continuous monitoring of blood sugar from outside the skin. Uh oh, my finger's glowing: time to eat! Details at DigInfo TV.
READ LETTER: An archaeologist from Tel Aviv University recently linked a database to a portable X-ray fluorescence spectrometry scanner. That helped him figure out who had sent the message on a 3500 year old tablet, without damaging the clay. It may be too late now to Return to Sender. More at AFTAU.
- Miraz Jordan knowit.co.nz.